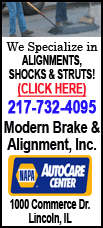 With Ben Gordon out due to a family emergency, Sessions picked up the slack and provided a much-needed boost for the Bobcats.
Coming off a career-high 25 points against Dallas on Saturday night, rookie Michael Kidd-Gilchrist was strong again, chipping in with 15 points and eight rebounds before leaving in the fourth quarter to ice down a sore back. Kemba Walker battled inconsistent shooting but finished with 17 points for the Bobcats (3-3).
It marked the first time the Bobcats have won two straight since taking the final game of the 2010-11 season and the first of last season.
Trevor Ariza scored 19 points for the Wizards, who fell to 0-6. He was the only Washington player to finish in double digits in scoring.
The Bobcats (3-3) limited the Wizards to 29.8 percent shooting and outscored them 46-24 in the paint.
Washington, still playing without John Wall and Nene, could never get closer than seven points in the second half after trailing by 13 at halftime. The Wizards connected on just 5 of 31 3-point attempts and had no flow on offense.
The Bobcats took a 52-39 lead into halftime after outscoring the Wizards 30-12 in the paint.