Problem was, Alcorn State couldn't either.
"You have to execute on both ends," coach Luther Riley said. "Give them one shot, block out and rebound. Offensively, trust the system."
LeAntwan Luckett scored 14 points and Anthony Nieves added 13, but the Braves (1-1) only shot 30.6 percent, including 9 of 31 in the first half, and lost 91-54 on Tuesday night.
Alcorn State managed to keep the halftime deficit to seven points despite several players participating in their first game against Division I competition, including Luckett, a highly-touted recruit who sat out his freshman season.
Pressey scored 21 points and Laurence Bowers added 14, all in the second half, for Missouri (2-0), which used an 18-3 run across halftime and shot 58.6 percent in the closing half to blow the game open.
"They executed their plays," Luckett said. "They come up with steals. They just listened to their coach. Their point guard just led the team real well. What else can I say?"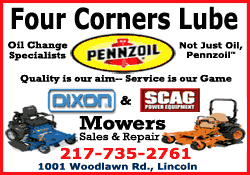 Bowers went 3 of 4 from behind the arc, his first 3-pointers since the 2009-10 season after going 0 for 8 in 2010-11 and missing last season recovering from a torn anterior cruciate ligament in his left knee.
"When you have four guys out there as opposed to two or three that can shoot it, it just makes you tougher to guard," Haith said.
Bowers' second-half surge followed a similar performance in the opener against Southern Illinois-Edwardsville, when he scored 18 of his 20 points in the closing half. The problem, he says, is the team's energy level. Only after a stern halftime message from Haith was the team able to pull away.
"It was a sense of us being lethargic," Bowers said. "Coach got under us, and we came out in the second half playing with a fire under us. And we ended up playing great. That halftime speech was a spark."
"Next game, I said in the huddle, we need to put two halves together and I think that's what we're going to do. We're going to come out with a better focus."
Bowers scored eight consecutive points five minutes into the second half to give the Tigers a 56-31 advantage, capped by a two-handed dunk off a pass from Pressey that triggered the loudest reaction from the 8,013 in attendance.
Missouri won its 67th consecutive home game against a nonconference opponent dating back to the 2005-06 opener.