"Maybe there could be cantankerous relationships or close relationships, or the combination of both," he said, "but regardless of how you grow up, there's a family affection that exists, where you truly care about each other. It's a joy for them to have the opportunity to be together."
That's certainly true in the case of the Klein brothers from Loveland, Colo.
They were both home schooled, and that meant endless hours spent together. They have a lot of the same interests, a similar work ethic, hopes and desires. Kyle Klein admitted to being the more impulsive of the two, but there are far more similarities than differences.
They squabble, of course.
"But I honestly can't remember the last time," said Kyle Klein, who even looks like his big brother. "We had a lot of playful fights, wrestling in the backyard, but in terms of swinging at each other, I don't remember. It's been a long time."
It's more likely that they'll come out swinging in each other's defense.
After Collin Klein sustained a mild concussion a couple weeks ago against Oklahoma State, knocking him out of the game, it was his brother who quickly approached the star quarterback on the sideline to make sure that everything was going to be OK.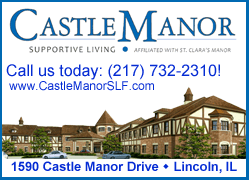 "I was somewhat worried about him, obviously, whenever someone gets dinged up," Kyle Klein said. "You have your concern for them. But when I realized what was going on, I wasn't worried. I was just hoping he would be alright, which he was. It was just a matter of time."
The elder Klein was back under center last week, leading Kansas State to a workmanlike 23-10 win over TCU that kept their perfect season intact. And when top-ranked Alabama fell to Texas A&M, one of the biggest obstacles on the road to the BCS championship game was eliminated.
So the pressure will only continue to mount on the Wildcats. The scrutiny is growing with each day that passes, one slip-up along the way potentially ruining a lifetime worth of work.
It's enough to make the hardiest of players sweat.
Good thing Collin Klein has one of his closest confidants close at hand.
"He's always right there," Klein said of his young brother. "He's one of the most loyal people you'll ever meet."