AMERICAN CONFERENCE
East
W L T Pct PF PA
New England 6 3 0 .667 299 201
Miami 4 5 0 .444 173 186
N.Y. Jets 3 6 0 .333 175 228
Buffalo 3 6 0 .333 211 285
South
W L T Pct PF PA
Houston 8 1 0 .889 250 143
Indianapolis 6 3 0 .667 186 201
Tennessee 4 6 0 .400 219 311
Jacksonville 1 8 0 .111 127 246
North
W L T Pct PF PA
Baltimore 7 2 0 .778 254 196
Pittsburgh 6 3 0 .667 207 177
Cincinnati 4 5 0 .444 220 231
Cleveland 2 7 0 .222 169 211
West
W L T Pct PF PA
Denver 6 3 0 .667 271 189
San Diego 4 5 0 .444 209 191
Oakland 3 6 0 .333 191 284
Kansas City 1 8 0 .111 146 256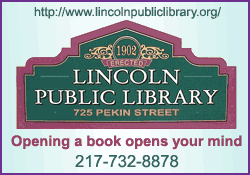 NATIONAL CONFERENCE
East
W L T Pct PF PA
N.Y. Giants 6 4 0 .600 267 216
Dallas 4 5 0 .444 188 204
Philadelphia 3 6 0 .333 156 221
Washington 3 6 0 .333 226 248
South
W L T Pct PF PA
Atlanta 8 1 0 .889 247 174
Tampa Bay 5 4 0 .556 260 209
New Orleans 4 5 0 .444 249 256
Carolina 2 7 0 .222 163 216
North
W L T Pct PF PA
Chicago 7 2 0 .778 242 133
Green Bay 6 3 0 .667 239 187
Minnesota 6 4 0 .600 238 221
Detroit 4 5 0 .444 216 222
West
W L T Pct PF PA
San Francisco 6 2 1 .722 213 127
Seattle 6 4 0 .600 198 161
Arizona 4 5 0 .444 144 173
St. Louis 3 5 1 .389 161 210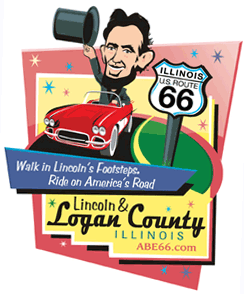 Thursday's game
Indianapolis 27, Jacksonville 10
Sunday's games
Tennessee 37, Miami 3
Baltimore 55, Oakland 20
New England 37, Buffalo 31
Denver 36, Carolina 14
Cincinnati 31, N.Y. Giants 13
New Orleans 31, Atlanta 27
Tampa Bay 34, San Diego 24
Minnesota 34, Detroit 24
Seattle 28, N.Y. Jets 7
St. Louis 24, San Francisco 24, tie
Dallas 38, Philadelphia 23
Houston 13, Chicago 6
Open: Arizona, Washington, Green Bay, Cleveland
Monday's game
Pittsburgh 16, Kansas City 13, OT
Thursday, Nov. 15
Miami at Buffalo, 8:20 p.m.
Sunday, Nov. 18
Green Bay at Detroit, 1 p.m.
Arizona at Atlanta, 1 p.m.
Cleveland at Dallas, 1 p.m.
N.Y. Jets at St. Louis, 1 p.m.
Jacksonville at Houston, 1 p.m.
Philadelphia at Washington, 1 p.m.
Cincinnati at Kansas City, 1 p.m.
Tampa Bay at Carolina, 1 p.m.
New Orleans at Oakland, 4:05 p.m.
Indianapolis at New England, 4:25 p.m.
San Diego at Denver, 4:25 p.m.
Baltimore at Pittsburgh, 8:20 p.m.
Open: Seattle, N.Y. Giants, Minnesota, Tennessee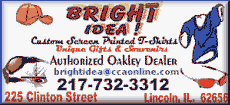 Monday, Nov. 19
Chicago at San Francisco, 8:30 p.m.
Copyright 2012 The Associated Press. All rights reserved. This material may not be published, broadcast, rewritten or redistributed.