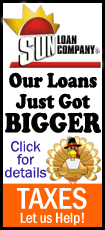 That's about as high as any American on the LPGA Tour had reason to aim. It has been 18 years since an American was LPGA player of the year, and go back one more year to find the last American to win the LPGA money list.
Even though the phrase "global golf" is now in vogue, the LPGA Tour was ahead of its time. It has been a magnet for the very best from every corner of the globe for the better part of two decades. The Americans had to contend with the power of Laura Davies, the precision of Annika Sorenstam, the athleticism of Karrie Webb and the influence of Se Ri Pak, who inspired a nation of South Korean golfers.
Who would have guessed that when Sorenstam won player of the year in 1995, she would be retired for four years before an American won the award?
And that's where Lewis comes in.
Sick of hearing that American women didn't work hard enough or were not as dedicated or simply not as good, Lewis set what she thought was a reasonable goal for this year. She wanted to be the top American in the women's world ranking. And when she won her second event of the year in June, she moved past Cristie Kerr to No. 3 in the world, officially making her the "Greatest American Golfer." At least for that week.
But she didn't stop there.
Lewis won in Alabama and started building a big lead in the points-based award for player of the year. Inbee Park made a run at her with a win and runner-up finish in Asia, and it figured to come down to the wire. Lewis, though, delivered her fourth and biggest win of the year at the Mizuno Classic that effectively wrapped it up.
And when Park failed to win in Mexico last week, Lewis became the first American since Beth Daniel in 1994 to be LPGA player of the year.
Lewis closes out her dream season this week at the LPGA Titleholders, which now is more of a victory lap than a sprint to the finish line.
"All last year, there were all these questions of where the Americans were and why weren't they playing well," Lewis said. "I got tired of answering the questions. The only thing I could do is play better and put a face to American golf."
American golf didn't disappear entirely.
Juli Inkster, who as a rookie won two majors, returned from having her second daughter and won five majors, completing the LPGA Grand Slam. Meg Mallon added a pair of majors, as did Kerr. Morgan Pressel became the youngest LPGA major champion. Hilary Lunke became the most surprising.
But no American could claim to be the best in women's golf for a single season until now.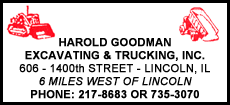 Daniel got so sick about hearing and reading how she was the last American to be player of the year that "it started to feel like part of my name."
"Here's my take," Daniel said. "So many American fans are looking for an American superstar so bad that when someone starts playing well, they get grabbed and offered to do outside things. To win player of the year, you have to focus on playing all year long. And there's not a lot of American golfers that focus entirely on the golf course. They're making money off the golf course. Stacy is one of those people who can hold her focus."