All that after he begins the interview process as a Rhodes finalist Friday in Seattle, then travels to Kentucky that night in time for the meet.
Stanford athletic director Bernard Muir said Tuesday the university received a waiver from the NCAA on the travel rule so Unterreiner can take a private plane -- the only way to make this happen. There were no commercial flights that could get him from Kentucky to Seattle in time for the interviews with the selection committee.
Unterreiner will run his final collegiate race. If he receives the prestigious Rhodes Scholarship, he would study philosophy, politics and economics at Oxford next year in England.
The plane ride is being funded privately.
"It should be a great experience for him," Muir said. "We were able to make this happen through private support."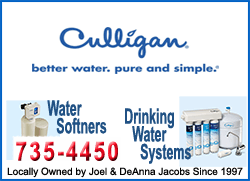 Unterreiner's parents live in Gig Harbor, Wash., south of Seattle, and will pick him up at the airport to get him to his interview. They are exploring alternate airports in both cities in an effort to speed up the process, as it will be a close call for him to make it.
He does have a three-hour time difference working for him. The race is 1:15 p.m. EST in Louisville, then he is due at his session in Seattle at 4 p.m. PST. The flight is expected to be four hours.
Unterreiner might be running a little late after running his 6.2-mile race for the second-ranked Cardinal, who captured the NCAA regionals last weekend.
His father, John, will fly to Louisville on Friday to meet up with his son for the race and return trip. His mother, Alison, will get him to and from the airport for Friday's interview in downtown Seattle -- then be there to pick him up again Saturday in time to shuttle him to the second interview -- or, if all goes as hoped, to the announcement of the two Rhodes recipients.
"This is something that has been a dream for him for a very, very long time," his father said Tuesday night by phone from Washington state. "When he started at Stanford, it was his dream to contribute to the cross country and track teams, and to study at Oxford and apply for the Rhodes Scholarship. To have them come together is really gratifying. He has shown an incredible amount of poise and clarity through this process, and we're very proud of him."