Preceding the festivities, the high school booster club sponsored their annual chili supper. The money raised will go toward Hartem activities throughout the year.

The small but mighty pep band, directed by Kevin Loeske, provided the foot-stomping and clap-inducing soundtrack for the Stags.

Britta Langley, cheerleader sponsor and hostess of the evening, kicked off the event with friendly competitions between the high school classes. The senior class dominated the tug of war, but the freshman class showed their skills in the powder puff basketball game, winning against both the junior and senior classes.

Ms. Langley then introduced the basketball cheerleaders, who pumped up the crowd for the introduction of head basketball coach Tony Ziemba.

This is Ziemba's third year as head coach for the Stags. Helping him on the sidelines is Hartsburg-Emden alumnus Jason Garber, in his second year of coaching.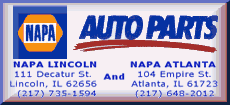 Coach Ziemba is extremely excited for the upcoming season and has high hopes for his team. He said the commitment level of this year's team is unbelievable.
"The guys have been coming in to condition at 6:30 a.m. for the past two weeks and have stayed late after practice to work on shooting," he said.
Ziemba wants the 2012-2013 season to be one that the community can be proud of. Most important, Ziemba noted that his seniors are going to be unstoppable.
"These older guys are really the nucleus of the team," he said. "They hold it together on the court."
The Hartem Stags will have their season opener on Monday against Springfield Calvary. Coach Ziemba invites everyone to attend and support the team. Be sure to grab your orange and black and join the Hartem student section, "the herd," as they cheer the team to victories.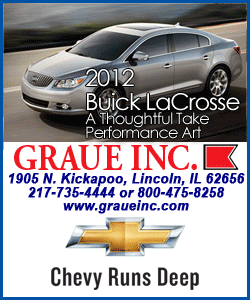 For more information on Hartem basketball, visit Hartem.org and follow Hartsburg-Emden High School on Twitter.
___
High school cheerleaders:
Devin Watt

Peige Boch

Jessie Eeten

Erin Lesson

Hannah Lingle

Danielle Evans

Madison Ezzel

Danielle Moats

Sydni Rohlfs
Junior varsity basketball players:
Clay Olsen

Doug Phillips

Kyle Johner

Bryson Eads

Max Boch

Brodie Hopkins

Josiah Gass
Varsity basketball players:
Jerrad West

Zach Hazel

Austin Lenoard

Rich Coit

Noah Shafer

Rashaad Stancle

Gage Parke

Caleb Hoerbert

Tyler Hopkins

Robby Meeker

Nathan Flatley

Dirk Conrady
[By HANNAH MICHALSEN]