Jean-Marc Ayrault's first visit in Germany since taking office in May comes as concerns grow that France's economy, the eurozone's second-largest, is weakening just as the government has to slash spending to reduce its deficit. France is Berlin's most important ally in fighting Europe's debt crisis.
France is committed to "stop burdening future generations with continuously rising debt and restore the necessary leeway for political actions," Ayrault told a gathering of German business leaders. He stressed that "we are aware that getting the public finances in order is also the precondition for our sovereignty."
According to official figures published Thursday, France narrowly avoided falling into recession in the third quarter. Its economy expanded 0.2 percent in the July-September period from the previous quarter -- as did that of Germany, where growth is slowing.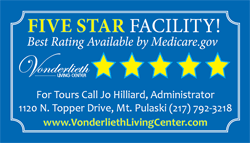 President Francois Hollande's Socialist government has promised to rein in massive government spending and reduce the deficit, largely by raising taxes. But the country has watched unemployment tick steadily up as a raft of companies announced layoffs in recent months. The jobless rate now stands at 10.8 percent, according to European statistics.
France's woes have started to worry some in Germany, who fear their closest ally's political clout could be reduced by its economic weakness.
"France is our closest partner in Europe. It would be good if the Socialists there would now courageously embark on real structural reforms," Volker Kauder, the parliamentary leader of Chancellor Angela Merkel's conservative bloc, told weekly Der Spiegel last week. "That would be good for the country and so for Europe."