Even before their outing led to Petraeus' resignation as CIA director, Broadwell had been criticized for the rosy tone of "All In," which The Associated Press described in 2011 as "part hagiography and part defense" of his strategy in Iraq and Afghanistan. But as long as biographies are written by and about human beings, scientific precision will remain an ideal. The stories of famous women and men often are colored by rapture and disenchantment, confusion and bias.
"As with psychiatrists, same with biographers, you shouldn't sleep with your subject," Blake Bailey, the prize-winning biographer of authors John Cheever and Richard Yates, said with a laugh.
"The ideal case is to have no assumptions. ... But it is possible to write a great book and have strong opinions. ('Eminent Victorians' author) Lytton Strachey, the father of all modern biographers, had a very distinctive voice and a very distinctive perspective -- a person looking down from the world at a great distance, quite disparagingly, but with vast humor that informs every word."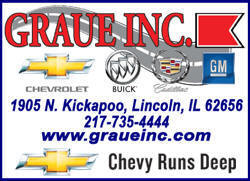 Broadwell conducted extensive interviews with both critics and supporters of Petraeus, but the finished story was overwhelmingly positive. She is far from alone in allowing personal or professional regard to shape a biography, especially when the subject cooperates. Flattering books come out all the time, whether a biography of Dick Cheney by Weekly Standard writer Stephen Hayes or Chris Matthews' "Jack Kennedy: Elusive Hero."
Years spent together, as Broadwell had with Petraeus in Afghanistan, can make the biographer's experience intensely personal, whether sexual or not. Walter Isaacson did not avoid the unpleasant side of Steve Jobs, but acknowledged he had bonded strongly with the dying Apple CEO. Doris Kearns Goodwin was an aide to Lyndon Johnson who sometimes took notes while the ex-president lay in her bed, a relationship that she called platonic and described in her book on him, "Lyndon Johnson and the American Dream."
Some relationships end in court. Jimmy McDonough spent years working on an authorized biography of Neil Young, only to have Young withdraw support and attempt to stop publication, leading to mutual lawsuits and delay in the release of "Shakey," which came out in 2002. Some biographers seem energized by perceived sins, like the late Albert Goldman and his takedowns of Elvis Presley and John Lennon. Others use scholarship to build up or pick apart a figure from the distant past. Jon Meacham's new biography of Thomas Jefferson praises him as a subtle and effective politician, while a competing book, Henry Wiencek's "Master of the Mountain," faults Jefferson as a calculating slave holder who tolerated brutality.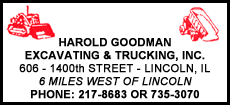 David McCullough has likened the biographer's choice to picking a roommate, one you must live with for years. McCullough himself abandoned a Picasso book out of distaste for the painter's private life and chose men he related to for his two Pulitzer Prize winning presidential biographies, Harry Truman and John Adams. Former JFK aide Arthur M. Schlesinger Jr. won a Pulitzer for "A Thousand Days," his book on the Kennedy administration. But his reverence for the late president led Gore Vidal to dismiss "A Thousand Days" as a "political novel."