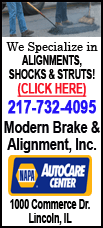 "The Big Bang Theory" is huge all right. Now in its sixth season (airing Thursdays on CBS at 8 p.m. EST), it reigns as TV's hottest sitcom, and now hotter than ever with an average 19 million viewers each week.
As virtually every viewer knows by now, "Big Bang" centers on a gaggle of geeky Cal Tech scientists, chief among them Sheldon (Jim Parsons) and Leonard (Johnny Galecki), apartment mates who, by great good sitcom fortune, live across the hall from Penny, played by Cuoco. Penny aspires to be an actress but pays the rent by waiting tables at a Cheesecake Factory.
Unlike the boys, Penny is no genius. But neither is she a dumb blonde, which is key to the genius of "Big Bang."
"She's obviously not book-smart," says Cuoco, "but she's street smart and good-hearted and can make fun of herself. The producers never made her ditzy. Maybe she doesn't always get what the guys are talking about. But in that way she represents most of the world."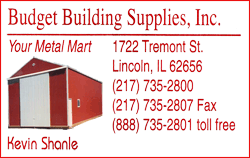 It was pretty smart to make Penny the "normal" character through whom the audience can enter the abstruse, brainy realm the guys occupy. At the same time, sexy Penny presides as a universal object of desire.
Cuoco is totally up to the task of playing such a gal. During a recent mid-afternoon interview, she is hearty and self-possessed and comfortably glam.
She orders a vodka martini -- "straight up, very cold, with a twist," she tells her waitress, then explains to the reporter, "My new drink. My new thing."
All that, plus she has a sentimental streak.
Reflecting on what her hit sitcom has meant to other parts of her life, she mentions her parents -- her dad, a real estate agent who has weathered tough times, and her stay-at-home mom in Southern California. During her childhood, they often had to cut corners, she says, "but I never noticed when things weren't great.
"This year, I'm hosting Thanksgiving and Christmas with, like, 25 people at my house -- I can do that now." Her voice starts to tremble and her eyes moisten. "It's emotional, cause I remember we could never afford that. The show has been the hugest blessing."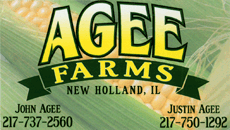 Cuoco, who turns 27 on Nov. 30, grew up happy to be the center of attention.
"I was always very silly and never took myself seriously," she recalls. "When my father had the camera out, I'd be up close and annoying. My father would keep saying, 'Move back! Move back!'"
Her parents were supportive when she wanted to try acting, "but if I wanted to audition, I had to play tennis" (at which she excelled as a teen). "If I played tennis, I had to be in a dance class. I always had multiple activities, so I never had to count on any one of them to feel successful."