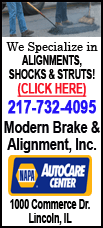 The fighting, which began Wednesday when Israel assassinated Hamas' military chief, brought life to a standstill on both sides of the border. Gaza's streets were mostly empty as the Israeli air force continued to strike targets. Residents across southern Israel remained huddled indoors or close to home, ordered by authorities to remain close to a network of public bomb shelters.
The deaths in the southern Israeli town of Kiryat Malachi were the first in Israel since it launched its operation and raised the prospects of even fiercer Israeli retaliation. Israeli leaders have said they are prepared to broaden the operation to a ground invasion if necessary, though there were no signs of extraordinary troop movements along the border.
"The military will continue acting to establish deterrence against Hamas and to return the calm," Defense Minister Ehud Barak said during a tour of southern Israel. He praised citizens for coping with the "tough moments to come."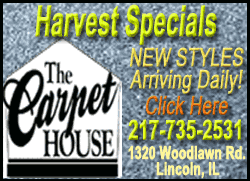 Following the assassination of Hamas mastermind Ahmed Jabari on Wednesday, Israeli tanks, gunboats and aircraft struck dozens of sites across Gaza. A total of 13 Palestinians, including four civilians, have been killed and more than 100 people wounded, according to Palestinian medical officials. Among the dead were two children.
Explosions rocked Gaza throughout the day on Thursday as well. Few in the territory's largest urban area, Gaza City, came out following the call for dawn prayers, and the only vehicles plying the streets were ambulances and media cars.
Most Gazans remained in their homes, following developments on Hamas-run TV and local radio stations. Many also provided updates on their Facebook and Twitter accounts, providing news about airstrikes and rocket launches. Others shared prayers and called for militants to stand tough against Israel.
"My little 4-year-old boy keeps asking me to pray with him every 10 minutes, saying, `Mama. Let's pray together to Allah in order to be safe,'" one woman, Ghadeer Ahmad, wrote on her Facebook account.
While streets were quiet, bakeries and groceries remained open. No food shortages were reported, and electricity, which suffers frequent outages even during normal times, remained sporadic. Many families keep home generators to maintain power.
"I am trying to calm my children when they hear the sound of explosions," said Zainab Nimr, a 33-year-old mother of three. "We have enough food and water for four days, so I asked my husband to go out and get extra supplies. No one knows when this will end."
Thousands of people, including top Hamas officials, braved the threats to attend the funeral for Jabari, who had long topped Israel's most-wanted list for his role in deadly attacks and building up Hamas' formidable arsenal. Dozens of residents stood solemnly outside their homes or on their balconies as the procession walked by.
"We want to kill in the name of God," chanted mourners as angry gunmen fired automatic weapons into the air. Hundreds of people raised their index fingers in the air, chanting, "God is great."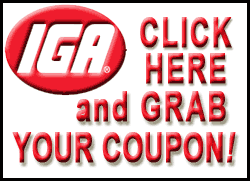 "This crime will not weaken us. It will make us stronger and more determined to continue the path of jihad and resistance," Hamas lawmaker Mushir al-Masri said in a eulogy. "The enemy opened the battle and shall bear the consequences."
Israel said Jabari's assassination was the start of a broader offensive, launched after days of rocket fire from the coastal territory. It was Israel's most intense attack on Gaza since a full-scale invasion four years ago, also in response to rocket fire.
Despite the similarities, much has changed since then. Hamas has beefed up its arsenal with more powerful and far-reaching missiles. Israel, meanwhile, has deployed a first-of-its-kind system that shoots down incoming rockets. Officials say the "Iron Dome" system is believed to have a roughly 80 percent success rate.
Israel also faces a much-changed region. Following a popular uprising last year, Egypt is now governed by Hamas' ideological counterpart, the Muslim Brotherhood. Egypt's new Islamist government has so far honored a 1979 peace deal with Israel. But it is far cooler to Israel than ousted President Hosni Mubarak was.
In an initial protest, Egypt recalled its ambassador to Israel on Wednesday. It also asked the United States to push Israel to stop the offensive, warning the violence could "escalate out of control," the Foreign Ministry said.
Tensions have also heated up along Israel's northern border as the civil war in Syria has begun to spill over into the Israeli-controlled Golan Heights. Earlier this week, Israel twice fired in response to stray mortar shells that landed in the Golan.
Israelis were ordered to remain close to shelters or fortified rooms in their homes as air raid sirens wailed throughout the day. Police said two men and a woman died after a rocket struck their four-story apartment building in Kiryat Malachi. A 4-year-old boy and two babies were also wounded.
Israeli media reported that the victims had ignored orders to protect themselves.
"We lost people today who could have been with us if they had just followed instructions," said Avi Dichter, the Cabinet minister in charge of Israeli civil defense.
Hamas announced a state of emergency in Gaza, evacuating all its security buildings and deploying its troops away from their locations.