Finally, the only clear piece of evidence -- a recent confession -- came from a man who, according to his lawyer, is delusional.
Those are some of the obstacles facing prosecutors as they move forward with murder charges in one of the most notorious -- and notoriously vexing -- cases in New York City history: the 1979 disappearance of 6-year-old Etan Patz.
Pedro Hernandez, who police say volunteered a confession in May, was to appear in court on Thursday following his long-delayed indictment on murder and kidnapping charges.
In announcing the charges on Wednesday, prosecutors said that an exhaustive post-arrest investigation found enough evidence to seek an indictment and proceed to trial.
"We believe the evidence that Mr. Hernandez killed Etan Patz to be credible and persuasive, and that his statements are not the product of any mental illness," said Erin M. Duggan, spokeswoman for District Attorney Cyrus Vance Jr.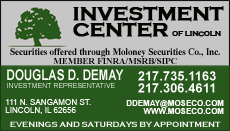 But Hernandez's attorney called the case flimsy because his client's confession that he strangled Etan can't be trusted or backed up with other evidence.
"Nothing that occurs in the course of this trial will answer what actually happened to Etan Patz," defense attorney Harvey Feinstein said in a statement. "The indictment is based solely on statements allegedly made by my client, who has, in the past, been repeatedly diagnosed as suffering from schizophrenia."
Etan's disappearance is legend: It led to an intensive search and spawned a movement to publicize cases of missing children. His photo was among the first put on milk cartons, and his case turned May 25 into National Missing Children's Day.
Etan's parents, Stan and Julie Patz, have been reluctant to move or even change their phone number in case their son tried to reach out.
Etan was declared legally dead by his father more than a decade ago so he could sue convicted child molester Jose Ramos in the boy's death.
Ramos was found responsible -- a ruling made because he didn't entirely cooperate with questioning during the lawsuit -- but it's unclear how that finding could now factor into the prosecution of Hernandez.
Ramos, now 69, had been dating the boy's baby sitter in 1979 and was considered a suspect. He was later convicted of molesting two different children and is in a Pennsylvania prison.
Etan's father answered the door Wednesday at the family's home and said they wouldn't comment. No one answered the door at the Hernandez home.
Hernandez, 51, had been a teenage stock clerk at a convenience store when Etan disappeared on his way to school on May 25, 1979. He was a married father with no criminal record and living in Maple Shade, N.J. when police approached him based on a tip earlier this year.