Should New York officials now start cracking down on tall-boy beers and monster margaritas?
There are no plans for that, city health department officials said, adding in a statement that while studies show that sugary drinks are "a key driver of the obesity epidemic," alcohol is not.
Health officials should think about enacting policies to limit alcoholic intake, but New York's focus on sodas is appropriate, said Margo Wootan, director of nutrition policy for the Center for Science in the Public Interest, a public health advocacy group.
Soda and sweetened beverages are the bigger problem, especially when it comes to kids -- the No. 1 source of calories in the U.S. diet, she said.
"In New York City, it was smart to start with sugary drinks. Let's see how it goes and then think about next steps," she said.
However, she lamented that the Obama administration is planning to exempt alcoholic beverages from proposed federal regulations requiring calorie labeling on restaurant menus.
It could set up a confusing scenario in which, say, a raspberry iced tea may have a calorie count listed, while an alcohol-laden Long Island Iced Tea -- with more than four times as many calories -- doesn't. "It could give people the wrong idea," she said.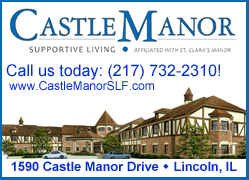 ___
Online:
CDC report: http://www.cdc.gov/nchs/