In a statement, BP said "no final agreement has yet been reached" and that any such deal would still be subject to court approvals. Shares in BP PLC were down 0.8 percent at 422 pence in early trading in London.
BP said the proposed settlement would not include civil claims under the Clean Water Act and other legislation, pending private civil claims and state claims for economic loss.
The explosion and fire aboard the Deepwater Horizon rig on April 20, 2010, killed 11 workers and set off a spill which continued for 87 days, fouling large areas of the southern coast of the United States.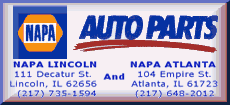 The rig sank and an estimated 200 million gallons of crude oil gushed out of the well, fouling extensive areas of the southern U.S. coast and disrupting tourism and commercial fishing.
Any settlement is expected to dwarf the largest previous corporate criminal penalty assessed by the Department of Justice -- the $1.2 billion fine imposed on drug maker Pfizer in 2009.
BP has booked provisions of $38.1 billion to cover its liabilities from the incident, but the company has said the final cost remained highly uncertain. BP also recently announced that it expects to make the final payment this year to a $20 billion trust fund to cover damage from the blowout.