Savita Halappanavar was 17 weeks pregnant when she miscarried and died last month. Ireland's government confirmed Wednesday that Halappanavar suffered from blood poisoning and died after being denied an abortion, reigniting the debate over legalizing abortion in the predominantly Catholic country.
"In an attempt to save a 4-month-old fetus they killed my 30-year-old daughter. How is that fair you tell me?" A. Mahadevi, Halappanavar's mother, told several Indian television stations. Her daughter actually was 31 when she died.
"How many more cases will there be? The rules should be changed as per the requirement of Hindus. We are Hindus, not Christians," she said.
Savita Halappanavar's father, Andanappa Yalagi, said the combination of medical negligence and Irish abortion laws led to his daughter's death.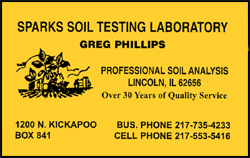 The spokesman for India's Ministry of External Affairs, Syed Akbaruddin, said in a Twitter post that the Indian Embassy in Dublin was "following the matter."
Halappanavar's husband, Praveen, said doctors at University Hospital Galway in western Ireland determined that his wife was miscarrying within hours of her hospitalization for severe pain on Oct. 21. He said over the next three days, doctors refused their requests for an abortion to combat her searing pain and fading health.
It was only after the fetus died that its remains were surgically removed. Within hours, Savita was placed under sedation in intensive care with blood poisoning, her husband said. By Oct. 27, her heart, kidneys and liver had stopped working, and she was pronounced dead the next day.