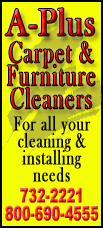 The election of Rep. Cathy McMorris Rodgers of Washington state to the No. 4 leadership position among House Republicans dispatches conservative favorite Tom Price of Georgia, who had been endorsed by Mitt Romney's running mate, Rep. Paul Ryan of Wisconsin. House Speaker John Boehner didn't take sides, but McMorris Rodgers was considered the leadership favorite.
Newly elected Rep. Susan Brooks of Indiana said it was important to have a woman in a top role.
"It does show our party values strong female leadership," Brooks said of McMorris Rodgers' election. She said she expects the party now to "try and do a better job of getting our message out to a broader audience."
The race for such an obscure post carried big symbolism after women voted for Democrats by an 11-point margin in the presidential and generic congressional races, according to an exit poll by The Associated Press and television networks. Republicans widely decried their party's domination by white males, and Democrats declared themselves the party of diversity.
In the Senate, the GOP was once thought to be poised to gain control of the chamber but instead lost two seats to Democrats. In the House, Republicans retained the majority but lost as many as eight seats, with some races still uncalled. And Obama defeated Romney 332-206 in the Electoral College.
The lessons of the election weighed heavily on the lawmakers returning this week to Capitol Hill for a lame-duck, end-of-year session. McMorris Rodgers' supporters had touted her conservatism and her work as Romney's House liaison. Ryan touted Price as a proven leader and advocate of conservative policies on budget, tax and health care issues. Vote totals were not released.
Earlier in the day, House Minority Leader Nancy Pelosi, D-Calif., surrounded herself with other female lawmakers to announce that she will run again for leader despite her party's failure to gain the 25 seats it needed to flip control of the House. The nation's first female speaker of the House, Pelosi largely skipped over that disappointment and focused on election results that she said made her caucus the most diverse in history.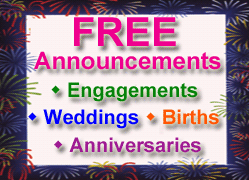 "The point is that if America is going to reach its full fulfillment as a nation, we must have the further empowerment of women," said Pelosi, who put the formality of leadership elections off until after Thanksgiving.
Her motivation was closer to home, too.
"Being actively involved in politics at this level is really insatiable," Pelosi said. "There's so much more I want to do, I don't know how to get any more hours in the day. You can only sleep so less."