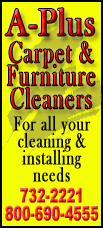 The White House said Obama reiterated U.S. support for Israel's right to self-defense from rocket attacks being launched against its civilians and urged Israel to "make every effort to avoid civilian casualties" in its response.
Israel carried out a blistering offensive of more than 50 airstrikes in the Gaza Strip on Wednesday, assassinating Hamas' military commander in the most intense attack on the territory in nearly four years.
Israel said the airstrikes, launched in response to days of rocket fire out of Hamas-ruled Gaza, were the beginning of a broader operation against Islamic militants. Israeli defense officials said a ground operation was a strong possibility in the coming days though they stressed no decisions had been made.
Obama and Netanyahu agreed that Hamas needs to stop its attacks on Israel to allow tensions to ease, the White House said. The two leaders agreed to stay in close touch in the coming days. Earlier Wednesday Netanyahu also spoke to Vice President Joe Biden on the events in Gaza.
Obama spoke separately to Morsi, given Egypt's central role in preserving regional security, the White House said. The two men agreed on the need to de-escalate the conflict as quickly as possible.