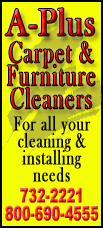 With the lockout about to enter its third month, communications between the fighting sides have come to a halt with no clear sign of what the next step will be or when it will be taken.
"No, we have not communicated today," NHL deputy commissioner Bill Daly told The Associated Press on Wednesday in an email. "No meetings scheduled, and no plans to meet."
After four straight days of negotiations in New York last week, talks broke off angrily Friday night. Discussions resumed on Sunday, solely regarding player contract terms, but that meeting ended after only 90 minutes.
The union contends that the NHL doesn't want to get back together yet.
"The players remain prepared to resume negotiations at any time," NHLPA special counsel Steve Fehr said.
At this point, no decisions have been made to call off any more games, Daly said. So far, 327 games -- all those scheduled through Nov. 30 and the New Year's Day outdoor Winter Classic -- have been cancelled by the NHL.
More could be coming soon if a deal isn't reached. It is believed that an agreement would need to be in place by the end of next week for the season to get under way on Dec. 1.