Hamilton missed a chance for the lead, and Phoenix didn't have time to get off a shot before the buzzer to end regulation. The Suns found themselves in overtime for the first time since April 11, 2011, and it took them a little while to get acclimated.
"You get down like that and these teams are tough," Tucker said. "There's a lot of good players. It takes so much out of you to actually fight back, to come back."
The Bulls won their fourth straight game in Phoenix, tying Miami and Oklahoma City for the longest active winning streak by a visiting team.
"We have a lot of vets on this team and we did a good job of being calm and letting the game come to us," Deng said.
The Bulls led 29-27 at the end of a back-and-forth first quarter. Boozer scored 10 points and Chicago shot 62 percent from the field.
The Bulls led by as many as seven points in the second, 40-33, before Scola heated up. He scored eight points during a 13-6 run that gave the Suns a 46-42 lead with 4:45 left in the first half.
Chicago stormed back with a 13-0 run, led by Boozer and reserve Jimmy Butler. Boozer scored 16 points in the first half on 8-of-12 shooting and the Bulls went 4 of 7 on 3-pointers while shooting 58.5 percent in the first half to lead 57-51 at the break.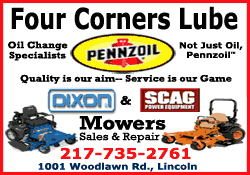 Scola shot 8 of 13 and scored 16 points in the first half to go with seven rebounds.
The Bulls jumped out to a 63-54 lead, matching their largest advantage of the game, in the first 3 minutes of the third quarter. Noah stole a pass and dribbled from beyond halfcourt for a dunk to cap a mini-run.
Suns forward Markieff Morris went down hard in the closing seconds of regulation and walked slowly off the court with a bag of ice on his backside. He didn't return and is day to day with a bruised lower back.
NOTES: Hinrich returned to the lineup after missing Monday's game against Minnesota with a strained right hip. He scored three points and had seven assists in 27 minutes. ... Suns C Jermaine O'Neal was activated before the game after missing the previous five to attend to a family matter. He did not play. O'Neal has not played since Nov. 4 at Orlando. ... Los Angeles Dodgers outfielder Matt Kemp sat courtside.