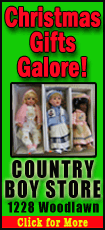 David Price was the top pick in the draft and an ace by age 25, throwing 98 mph heat with a left arm live enough to make the most hardened scout sing.
Raised only 34 miles apart in central Tennessee, Dickey and Price won baseball's Cy Young awards on Wednesday -- one by a wide margin, the other in a tight vote.
Two paths to the pantheon of pitching have rarely been more different.
"Isn't that awesome?" said Dickey, the first knuckleballer to win a Cy Young. "It just shows you there's not just one way to do it, and it gives hope to a lot of people."
Dickey said he jumped up and yelled in excitement, scaring one of his kids, when he saw on television that Price edged Justin Verlander for the American League prize. Both winners are represented by Bo McKinnis, who watched the announcements with Dickey at his home in Nashville, Tenn.
"I guess we can call him Cy agent now," Price quipped on a conference call.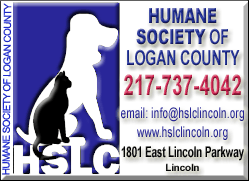 The hard-throwing lefty barely beat out Verlander in balloting by the Baseball Writers' Association of America, preventing the Detroit Tigers' ace from winning consecutive Cy Youngs.
Runner-up two years ago, Price was the pick this time. He received 14 of 28 first-place votes and finished with 153 points to 149 for Verlander, chosen first on 13 ballots.
"It means a lot," Price said. "It's something that I'll always have. It's something that they can't take away from me."
Other than a 1969 tie between Mike Cuellar and Denny McLain, it was the closest race in the history of the AL award.
Rays closer Fernando Rodney got the other first-place vote and came in fifth.
The 38-year-old Dickey was listed first on 27 of 32 National League ballots and totaled 209 points, 113 more than 2011 winner Clayton Kershaw of the Los Angeles Dodgers. Washington lefty Gio Gonzalez finished third.
Cincinnati right-hander Johnny Cueto and Atlanta closer Craig Kimbrel each received a first-place vote, as did Gonzalez. Kershaw had two.
Dickey joined Dwight Gooden (1985) and three-time winner Tom Seaver as the only Mets to win the award. The right-hander went 20-6 with a 2.73 ERA, making him the club's first 20-game winner since Frank Viola in 1990, and became the first major leaguer in 24 years to throw consecutive one-hitters.
Perhaps most impressive, Dickey did it all during a season when the fourth-place Mets finished 74-88.
"It just feels good all over," he said on MLB Network.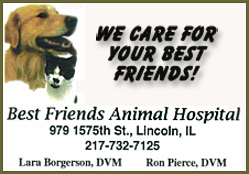 Dickey switched from conventional pitcher to full-time knuckleballer in a last-ditch effort to save his career. It took him years to finally master the floating, darting pitch, which he often throws harder (around 80 mph) and with more precision than almost anyone who used it before him.
"I knew what I was going to be up against in some regard when I embraced this pitch," Dickey said.
He was the first cut at Mets spring training in 2010 but earned a spot in the big league rotation later that season and blossomed into a dominant All-Star this year. He led the NL in strikeouts (230), innings (233 2-3), complete games (five) and shutouts (three) -- pitching through an abdominal injury most of the way.
"I am not a self-made man by any stretch of the imagination," Dickey said. "The height of this story, it's mind-blowing to me, it really is."
A member of the 1996 U.S. Olympic team and a first-round draft pick out of Tennessee, Dickey was devastated when the Texas Rangers reduced their signing-bonus offer from more than $800,000 to $75,000 after they discovered during a physical that he was missing a major ligament in his pitching elbow.