An angry Ryan addressed his team Wednesday for some anonymous quotes by players and members of the organization ripping backup quarterback Tim Tebow in a newspaper report.
"If you're not going to put your name to it, I think that's about as cowardly of a thing there is," Ryan said. "I don't want to get into specifics of what I said, but I did address it with our football team. If you're searching for things to try to drive a wedge through the team, my thing is, I believe in this team.
"I believe this team is (together), will continue to be and maybe even become tighter. I'm confident that will be the case."
A report in the Daily News on Wednesday said that more than a dozen players and members of the Jets organization believe there's no chance Tebow could overtake Mark Sanchez for the starting quarterback job -- with one saying of the backup: "He's terrible."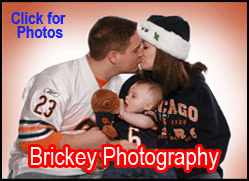 "We never say that it always has to be a bed of roses," said Ryan, who encourages his players and coaches to "be yourself" in interviews. "But again, put your name to it. I think people would respect you a lot more for it."
Tebow was acquired from Denver in a stunning trade in March, with the Jets envisioning using the popular player in key spots on offense. Instead, he has had little impact through nine games, rushing 27 times for 92 yards and completing five of his six passes for 40 yards. Tebow also has not scored with the Jets, and the wildcat package he was supposed to be such a large part of has been inconsistent and mostly ineffective.
Ryan and the Jets insist he has made a difference on special teams, though, as New York's personal punt protector because opponents have been forced to account for him since he has pulled off a handful of fakes.
"We asked him, a former Heisman Trophy winner, first-round pick, a quarterback who led his team to a playoffs that, `You know what? We want you to be our personal protector,'" Ryan said. "Everything we've asked him to do, he's done."
But with Sanchez mired in a dreadful slump in which he has thrown two touchdowns and three interceptions, lost three fumbles and been sacked 11 times in the Jets' last three games, Ryan remains committed to him as the starting quarterback. Many fans and media have been calling for Tebow to take over for Sanchez to, more than anything, provide a spark for the offense.
For now, though, this remains Sanchez's team. And Tebow will remain on the sideline for most games, aside from the seven or eight plays he averages.