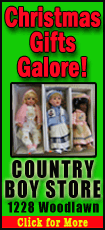 The Pittsburgh Steelers quarterback believes he can return this season despite spraining his right shoulder and suffering what he called a dislocated rib in Monday night's overtime win against Kansas City.
He's just not sure when he'll be ready. And his medical team appears nowhere close to figuring out how exactly to get him there.
"From what (the doctor) said he's trying to talk to experts because there is no case study over the exact same thing," Roethlisberger said Wednesday. "We're just trying to talk to people ... because we don't know."
All Roethlisberger knows for certain is that doctors are concerned the rib -- which he injured while getting sacked by a pair of Kansas City linebackers in the third quarter on Monday -- could puncture his aorta if jostled around.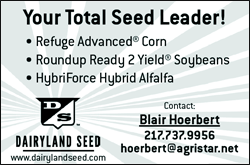 He also knows he'll be a spectator indefinitely while the surging Steelers (6-3) try to track down AFC North-leading Baltimore (7-2). The rivals meet twice over the next three weeks, with the first showdown coming Sunday night at Heinz Field. Veteran backup Byron Leftwich will take the snaps in Roethlisberger's place, looking for his first win as a starter in six years.
"I'm not going to go out there and try and be Ben," Leftwich said. "We see the game differently. He's physically able to do some things that I can't do but that doesn't mean I can't go out there and do my job."
The Steelers have been forced to play with Roethlisberger occasionally over the last nine seasons, going 8-5 without their franchise cornerstone since 2004. Four of those losses, however, have come against the Ravens.
Still, Roethlisberger remains optimistic he'll be back to work at some point over the next seven weeks. Asked if he thinks the injury is season-ending, the two-time Super Bowl winner shrugged his one good shoulder and attempted to remain upbeat.
"I don't think so, I don't know, though, but I'm not a medical expert," Roethlisberger said. "I just know I'm going to do what I can to get back."
At the moment, doing nothing appears to be the smartest course after his season came to a stunning halt early in the third quarter against the Chiefs.
Roethlisberger was stepping up in the pocket trying to extend a third-down play when Kansas City linebacker Justin Houston wrapped up his legs and teammate Tamba Hali drove all of his 265 pounds into Roethlisberger's chest and slammed him to the turf. The quarterback's right arm dug into his side at the moment of impact, dislocating the rib and sending a jagged edge perilously close to the aorta.
"When I hit the ground is kind of when I felt something not right, like a crunch or a crack," Roethlisberger said. "It's kind of hard to explain."
What's easy to explain is the pain, which Roethlisberger described as "nine on a scale of 1-10." Most of the misery is coming from the rib and he joked he'll likely have to hold his son -- who is due to arrive sometime in the next few weeks -- with his left arm instead of his right.