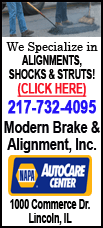 Many of the schools did it to chase dollar signs, looking for a bigger piece of the NCAA pie. Others had no choice, left scrambling to find a slot as their conferences disintegrated.
On the football field, it hasn't always been a smooth transition.
A new conference often means adjusting to a new style of football. There are new teams and schemes to learn, trying to catch up on the fly against programs the coaches know little about.
And for some of the smaller schools, switching to a bigger conference usually means a big step up in competition.
It's no wonder so many teams struggle when they move from one conference to another.
With that in mind, here are six teams that have hit a few bumps in the road after switching conferences: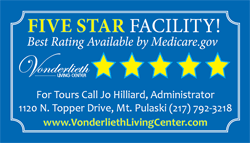 ___
UTAH: BCS busters while in the Mountain West Conference, the Utes were supposed to start challenging Southern California for supremacy in the newly formed Pac-12's South Division last season. Never happened. Utah got off to a horrendous start before pulling it together late in the season, finishing 8-5 and winning the Sun Bowl. The Utes have taken a step back in Year 2. After a lopsided loss to Washington last weekend, Utah (4-6) is 2-5 in the Pac-12, with four of those losses coming in a row. The Aggies still have to face Arizona's juggernaut and close out the season against struggling Colorado, a team that beat them last season, so .500 in conference isn't even an option.
___
MISSOURI: The Tigers won or shared the Big 12 North three times in five years under coach Gary Pinkel before making the switch to the SEC. It's been a struggle. Facing bigger, more defensive-minded teams than it had in the speedy Big 12, Missouri has won two of seven conference games and is 5-5 overall. Once one of the nation's highest-scoring teams, the Tigers have been middle-of-the-pack while facing SEC defenses, averaging just over 25 points per game. Missouri outlasted Tennessee, which plays more like a Big 12 team, in four overtimes its last game, but still has to close the season against Texas A&M, which also moved to the SEC this season.
___
WEST VIRGINIA: The Mountaineers had a glorious start after switching from the Big East to the Big 12, opening with five straight wins, including shootouts over Baylor and Texas to open conference play. Scoring in bunches, West Virginia was considered a national title contender, quarterback Geno Smith a Heisman Trophy front-runner. Boy, how things have changed over the past month. Unable to stop anyone and their once-vaunted offense stuck in neutral, the Mountaineers have faded from the national spotlight -- taking Smith's Heisman chances with them -- losing four straight games to Big 12 teams. West Virginia (5-4, 2-4 Big 12) has given up at least 55 points its past two games and has another tough game ahead, against No. 13 Oklahoma on Saturday.
___