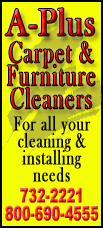 A blockbuster trade sending three stars to Toronto could save Marlins owner Jeffrey Loria $150 million, which prompted a backlash from South Floridians angered by the team's latest payroll purge.
"Everybody in the world wants to talk about the Marlins and the fact they're now a Triple-A team," said city commissioner Marc Sarnoff, who was an opponent of the ballpark project. "The Marlins have lost pretty much all credibility with fans. Even if this trade is a positive move from a baseball standpoint, it won't be viewed by the general public as a positive move."
Miami traded All-Star shortstop Jose Reyes, left-hander Mark Buehrle and right-hander Josh Johnson as part of the deal, which awaited final approval Wednesday pending physicals for the players. Among the players the Blue Jays gave up were shortstops Yunel Escobar and Adeiny Hechavarria, right-hander Henderson Alvarez and several top minor league prospects.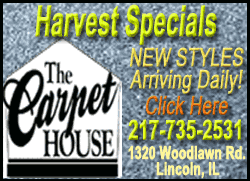 Many fan complaints involved the ballpark, which was paid for mostly with taxpayer money as Loria promised a new era of higher payrolls and more competitive teams. The ballpark opened this year and is state of the art, but the team suddenly is looking like the same old Marlins.
Loria declined to talk with reporters as he passed through the hotel lobby at the owners meetings in Chicago.
"Not today, boys," he said. "If you haven't figured it out yet, I'm not going to figure it out for you."
Team president David Samson said the trade improved the Marlins, who have finished last in the NL East each of the past two years. This season they expected to contend for the playoffs with the highest payroll in franchise history but instead went 69-93, their worst record since 1999.
"We sat down after the season and talked about the team and said we cannot keep finishing in last place," Samson said on his weekly radio show on WINZ-AM. "We found a way to possibly in one fell swoop get a whole lot better. I recognize that the names coming back in a potential trade are not names people are familiar with, but in the baseball world, people are familiar with them."
When asked about fans feeling betrayed, Samson said, "I think that people should feel betrayed by the fact we're losing so much, and that they wouldn't want us to stand pat and keep losing."
Samson's description of the roster shakeup as an upgrade failed to mollify fans. Radio talk show host Jeff DeForrest began fielding calls from irate listeners shortly after news of the trade broke Tuesday.
"The next move obviously is to have Fidel Castro throw out the first pitch next year," DeForrest said. "That's the only way they could alienate the fans more than they have."