But the Braves hung around, cutting what had been a 22-point lead to 10 points midway through the second half.

But, rather than break down and surrender their remaining lead, the Lynx pushed the pedal to the metal in the final minutes, delivering an emphatic 92-63 victory.

LC ended the game on a 22-3 run that featured an impressive combination of 3-point shooting, post play and one especially thunderous dunk.

Freshman point guard Kendall Wesley, who got the Lynx started by scoring their first seven points of the game, said it was a statement game after a frustrating 3-point loss to Southeastern Illinois Community College this past Saturday.

"We wanted to send a message that we're Lincoln College and we're ready to play," said Wesley. "We're a fast-paced team. We like to knock down shots, play some defense and just work hard."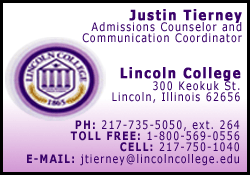 The Lynx were able to the play at the kind of pace that coach Pat Lepper believes will give them the best chance to be successful.
Ideally, LC's up-tempo attack -- with full-court man-to-man defense and plenty of fast-break opportunities -- will result in more runs like the one they used to finish Wednesday's victory.
The highlight of the game-ending run occurred when Aaron Simpson corralled a deflection from JoVaughn Gaines. Simpson pushed the ball down the floor and found an open Chris Davis, who went up for a tomahawk jam that brought the fans to their feet and gave the Lynx a 77-60 lead.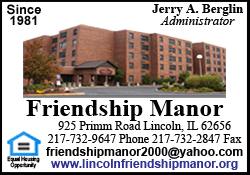 "With our man-to-man full-court press, we try to pick our moments when we run and jump," said Lepper. "That point in time, I think JoVaughn Gaines trapped, got a deflection, and we got Chris Davis in the open floor.
"I think that really kind of energized our guys a little bit. We talk about momentum plays on this team. We talk about taking charges and making plays in transition. That was definitely a good, solid play in transition."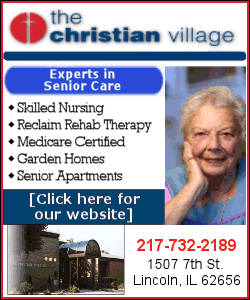 Another key to Wednesday's game was LC's unselfish, share-the-wealth mentality. The Lynx finished the game with 25 assists against 15 turnovers.
Lepper praised his team for making more of an effort to find an open teammate.
"We've talked about that," said Lepper. "The last game against Southeastern Illinois on the road, I think we only had five assists. We made an emphasis on sharing the ball. It's more fun to play on a team that will make the extra pass. Tonight, the guys did that.
"Aaron Simpson -- I have to commend him -- he had seven assists and no turnovers. We want to see more of that from him."
Simpson led the Lynx in scoring with 20 points on 8-of-13 shooting. An explosive scorer at the high school level, Simpson, a freshman, is averaging 20.6 points per game over LC's first five games.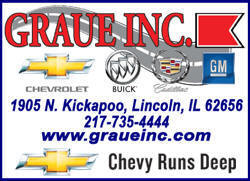 Following Simpson in the scoring column was Gaines, also a freshman, who finished with 14 points but also added seven assists, three blocked shots and four steals. Freshman Andrew Jordan also contributed 14 points for the Lynx, while sophomore Sam James and Wesley each had 10 points. Sophomore Courtney Jones added nine points and nine rebounds for LC.
Lepper is hopeful that Wednesday's win will be a liftoff point for his team heading into this weekend's Lynx Classic, sponsored by Guzzardo's Italian Villa. The Lynx will play against Millikin University's junior varsity team on Friday at 5:30 p.m. and will play a rematch with Southeastern Illinois Community College on Saturday at 1 p.m.
"I think we can learn a lot of good things from this game, but there are still things we can get better at," said Lepper. "We're excited about this weekend. Hosting the Guzzardo's Classic should be good for us."
[By JUSTIN TIERNEY]