She has won three times on the LPGA Tour, the most of any player except for Stacy Lewis. She is closing in on $1.5 million in prize money, putting her fourth on the money list. And she comes into the final tournament, the LPGA Titleholders, having finished no worse than fourth in her previous three events. Compared with almost anyone else, it's been a great year.
Compared with what Tseng did a year ago, it qualifies as a slump.
"So maybe I can win this tournament, you never know," Tseng said Wednesday at TwinEagles. "It doesn't matter the results of this week. I feel I still have successful year. I'm still No. 1, so don't forget about that. So I still can have a happy ending."
Tseng is assured of remaining atop the women's world ranking, mainly because she started the season with an enormous lead, and built upon that by winning three times in four events leading into the first major of the year.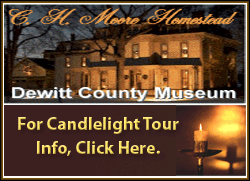 And then, mysteriously, she didn't win again.
She squandered a chance at contending in the Kraft Nabisco and didn't come remotely close at the other three majors. Along the way, she fired her caddie and tried to hired him back, only to discover he had another job with Na Yeon Choi, the U.S. Women's Open champion.
Tseng isn't quite sure what happened, except that she was buried under expectations that followed someone who had won 12 times around the world in 2011.
"The last three or four months, I was really trying too hard and putting myself (under) too much pressure, and I second-guess myself if I can still win a tournament," she said. "I was just struggling, but I wasn't very happy. ... People email me on the Facebook and say, `I don't see your smile anymore.' I feel bad about that. It doesn't matter how I play just like before."
That was what she learned. Have fun. Smile.
The results are starting to come around, and Tseng now looks forward to next year. And there's still one tournament to go.
The 73-player field gets under way Thursday on the Eagle Course at TwinEagles, with most of the attention on two players, though the celebration is centered on one. Lewis already has wrapped up LPGA Tour player of the year, becoming the first American since Beth Daniel in 1994 to win the points-based award.
She clinched it last week when Inbee Park failed to win in Mexico.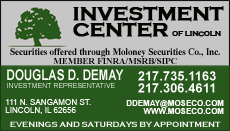 Park, however, still has a healthy lead on the money list at just over $2.2 million, and Lewis is the only player who can catch her. Lewis has twice as many wins as Park, who made a late run during the recent Asian swing, and Park was helped by winning $300,000 in the Women's Canadian Open, even though she didn't win. Lydia Ko, the 15-year-old amateur who lives in New Zealand, won the tournament, but the earnings went to Park, the runner-up.