Hong Kong's economy expanded 1.3 percent in the July-September period from a year earlier, slightly higher than the second quarter's 1.2 percent growth, the southern Chinese financial center's government said in a report.
The sluggish expansion prompted the government to trim its full-year growth forecast to 1.2 percent from an earlier prediction of 1 to 2 percent. Singapore, another wealthy Asian financial hub that is reliant on global demand, cut its 2012 growth forecast to 1.5 percent from 2.5 percent on Friday following an anemic third quarter that the government blamed on weak overseas demand.
Hong Kong's exports rose moderately but the government said there was widespread weakness across the European Union, the U.S. and many major Asian markets.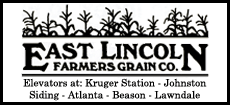 "External demand remained subdued in the face of the recession-ridden eurozone, slow growing U.S. economy and the ensuing setback in Asian production and trade flows," the report said.
Exports to the European Union had a double-digit yearly decline while shipments to the U.S. and many major Asian markets were also weak. But exports to mainland China and Japan picked up.