The proposed changes are under consideration this month in the lawmaking National Assembly. A dozen foreign lawyers wrote to the assembly Oct. 24 saying the changes could prohibit their local employees from drafting contracts, making it very hard for them to do business here.
If the law passes, "it would mean that anybody investing or doing business in Vietnam would have to rely on a much smaller group of law firms, none of which have international networks or presence," Frederick Burke, a partner at the Ho Chi Minh City office of the American law firm Baker & McKenzie, said Friday.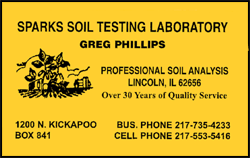 The Australian and European chambers of commerce in Vietnam wrote to the government earlier this month to support the foreign firms. Preben Hjortlund, the European chamber's chairman, said the proposed changes to Vietnam's 2006 law on lawyers would have "dire consequences" for foreign investors seeking legal services in the country.
In a Nov. 1 letter to Minister of Industry and Trade Vu Huy Hoang, Hjortlund and his legal committee said the changes were a "negative interpretation" of Vietnam's commitments under the World Trade Organization, which it joined in 2007.
Ngo Thanh Tung, whose Ho Chi Minh City-based company Vilaf is among the 18 Vietnamese law firms that in September proposed the changes to the Ministry of Justice, said the foreign lawyers were being "overly sensitive."