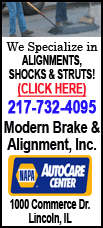 Or, looked at another way, it's less than the $5.5 billion in profit the British oil giant made between June and September of this year.
BP is not fully past the Deepwater Horizon disaster, the 2010 explosion that killed 11 workers and led to the largest oil spill in U.S. history. The company has so far set aside $42 billion to pay fines and damages resulting from the spill, and that amount may yet grow.
But the company is steadily resolving the spill's legal issues and has nearly met its target for asset sales to help pay for the spill's costs. In the process, BP PLC has reshaped itself into a somewhat smaller company -- but one that's still a large and profitable force in the oil industry.
"The danger is not over," Christine Tiscareno an analyst at S&P Capital IQ in London. "But they are now a step closer" to moving beyond the disaster.
The biggest obstacle is a trial set for February in New Orleans to determine BP's civil liability. If a court finds that BP was grossly negligent in causing the spill, fines could be billions more than the company has estimated.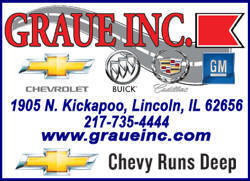 For instance, BP has reserved $3.51 billion for possible civil fines under the Clean Water Act. The act allows up to $17.6 billion in civil fines -- maybe $21 billion depending on definitions of how much oil actually spilled into the Gulf -- said Environmental Law Institute attorneys Jordan Diamond and Jay Austin.
Tiscareno thinks the criminal settlement helps BP argue that it was not grossly negligent. "It adds to their chest of ammunition," she said.
BP has been forced to change. Under Bob Dudley, who became CEO in October 2010, BP has been selling smaller assets to pay spill costs while holding onto promising large resources that it hopes to exploit with its expertise in developing bigger projects.
The moves have hurt the company's short term prospects, but analysts say Dudley has positioned the company for longer term growth.
"The strategy is good," said Phil Weiss, an analyst at Argus Research. "But we still have to see execution."
BP has sold two big refineries in the U.S., including its Texas City refinery, the location of a 2005 fire that killed 15 workers. It's reduced total refining capacity by one fourth. It reduced the number of pipelines it operates by half. BP sold a third of its oil and gas wells, reducing its production this year by 9 percent.
After an embarrassing misstep in Russia, BP recently struck a deal that will give it a 20 percent stake in the Russian oil giant Rosneft. BP will benefit if Rosneft can successfully exploit huge oil reserves in the Russian arctic.