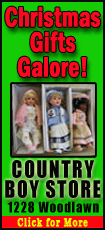 The Beaverton, Ore.-based athletic shoe and clothing company said Thursday both classes of its stock will split on Dec. 24. It expects its common stock to begin trading at the split-adjusted price on Dec. 26.
Companies typically split their stocks when they think the price of an individual share has gotten too expensive or if the stock is trading too far above similar companies' stock. The value of each shareholder's stake remains the same, with more stock owned at a lower price for each share.
Nike's share price has soared over the past few years despite the recession. Its widely traded Class B shares gained 23 cents to close at $90.83 Thursday. Its last stock split was in April of 2007.
The company also declared a 17 percent hike in its quarterly dividend to 21 cents per share. The new dividend is payable Dec. 26 to shareholders of record as of Dec. 10. This is the eleventh year in a row the company has increased its dividend.