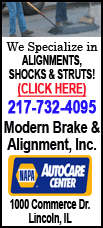 Some tightening of credit standards was needed after the 2008 financial crisis, but "the pendulum has swung too far the other way." Bernanke said. Qualified borrowers are being prevented from getting home loans, he said during a speech to the Operation HOPE Global Financial Dignity Summit in Atlanta.
Operation HOPE is a non-profit organization that provides free economic education and financial counseling to lower- and middle-income Americans.
Bernanke's comments came on a day when mortgage buyer Freddie Mac said the average rate on the 30-year fixed mortgage fell to a record low of 3.34 percent. Rates have been low all year but have fallen further since the Federal Reserve started buying mortgage bonds in September to encourage more borrowing and spending.

The rates have helped boost home sales and have led more people to refinance existing loans. Yet many have been unable to take advantage of the low rates because banks now require higher credit scores, stricter income documentation and larger down payments before approving loans.
The Fed has tried to make home-buying more affordable through its bond purchases. Minutes from the central bank's October meeting released on Wednesday indicated the Fed may pursue more bond purchases in the month ahead. A new program could be announced when the Fed next meets on Dec. 11-12.