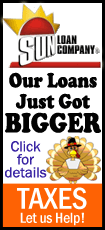 The Corona, Calif.-based company's stock fell more than 5 percent in early trading. But by the end of the day on Wall Street, it had recovered all the lost ground and finished with a slight gain.
In the latest in a string of bad news for energy-drink makers, the FDA said it is investigating reports of 13 deaths of people who took 5-Hour Energy beverage shots made by Living Essentials.
The federal agency says it has received 92 reports, including 33 hospitalizations and 13 deaths, after consumers drank 5-Hour Energy. These reports claim that people suffered adverse reactions after consuming the products, but do not prove that the drink was the cause.
FDA officials said they will take action if they can link the deaths to consumption of the energy drink, which could include forcing the company to take the drinks off the market.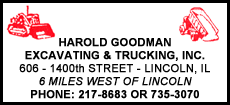 Energy-drink makers are facing intense scrutiny following reports and lawsuits that allege the highly-caffeinated products are tied to deaths.
In October, the FDA said it was investigating reports of five deaths in which the consumption of Monster drinks were cited. Those claims also do not necessarily prove that the drink was the cause. Monster was also sued in October by the parents of a teenager who died after drinking two 24-ounce energy drinks within a 24-hour period.
In August, New York state Attorney General Eric Schneiderman issued subpoenas to Monster and other energy-drink makers as part of the state's investigation of the industry. U.S. Senators Dick Durbin and Richard Blumenthal have also asked the FDA to take another look at the effect that caffeine and other ingredients in energy drinks have on children and adolescents.
The company has repeatedly said its drinks are safe and it does not know of any fatalities caused by its products.
The label on Monster's drinks state that they are not recommended for children and people who are sensitive to caffeine. Monster says its drinks generally contain about 10 milligrams of caffeine per ounce -- about half the amount in coffee.