For the past few months, Frey has been helping to teach a songwriting class at New York University's Steinhardt Department of Music. The semester culminated Thursday night with a benefit concert by the Eagles at the Beacon Theatre, where the opening act was three of the class's students performing their original songs.
"Their enthusiasm is contagious," Frey said in an interview. He said that working with the students has energized him: "It'll be interesting to see where my next batch of songs comes from."
The concert was one of a handful of Eagles shows this year -- the Rock and Roll Hall of Fame members play Las Vegas on Saturday and Dec. 30. They played an abbreviated, tight set at the Beacon, just an hour long, working seamlessly through classics such as "The Long Run," "Lyin' Eyes" and "Witchy Woman."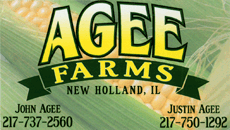 Frey said during the interview there are no firm plans for the Eagles to record together or do a full tour, but all of that may be in the works. He said he expects the band, including fellow members Timothy B. Schmit, Joe Walsh and Don Henley, to gather in the coming days to determine the next steps. A documentary about the band, Frey said, is slated to premiere at the Sundance Film Festival next year.
"We're going to set that time aside to talk about how we think 2013 is going to unfold for us," said Frey, 64, who released a solo album of standards earlier this year.
During the concert, which raised more than $1 million for scholarships, Henley noted the band's recent 40th anniversary. "Hopefully, we've got a few good years left," he told the Beacon crowd.
The Eagles' 11-song set also included "In The City" from the 1970s New York gang film "The Warriors," "I Can't Tell You Why" and two songs with the NYU symphony orchestra, "Take It To The Limit" and "Desperado." Walsh ripped guitar solos known as well as many of the Eagles' lyrics while all of the members continued, 40 years on, to hit the high notes during their trademark harmonies.
Frey, who has a daughter at NYU, said he was drawn to teaching the songwriting class after attending the Country Music Awards a few years ago and hearing a series of poorly written songs. A mutual friend connected him to Phil Galdston, a Grammy-nominated songwriter and Steinhardt's first faculty songwriter-in-residence.
Sixteen students have been in this semester's class, which wraps up with intensive recording sessions for the students -- with Galdston and Frey as the producers.