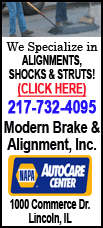 Three days of fierce fighting between Israel and Gaza militants has widened the instability gripping the region, straining already frayed Israel-Egypt relations. The Islamist Cairo government recalled its ambassador in protest and dispatched Prime Minister Hesham Kandil to the Palestinian territory Friday in a show of solidarity with Hamas.
Israel, meanwhile, showed signs it was preparing to widen the offensive. After days of battering militant targets with airstrikes, Israeli forces were massing along the border in preparation for a possible ground invasion.
The operation began Wednesday with the assassination of Hamas' military chief and dozens of airstrikes on rocket launching sites. While Israel claims to have inflicted heavy damage, militants have fired hundreds of rockets into southern Israel, bringing the entire region to a standstill. At least 21 Palestinians and three Israelis have been killed, according to medical officials on both sides.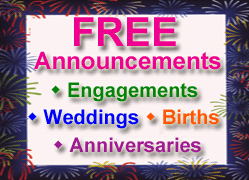 Israel, at Egypt's request, suspended its attacks during the Egyptian official's brief visit, but Palestinians brushed aside this first possible break in the escalating conflict with a wide-ranging rocket barrage. Hamas officials claimed Israel carried out several airstrikes during the visit -- a claim that Israel rejected.
Israel promised to "hold its fire" during Kandil's visit "on the condition that during that period, there won't be hostile fire from Gaza into Israel," an Israeli official said, speaking on condition of anonymity to disclose the decision. The official also said Prime Minister Benjamin Netanyahu remained committed to maintaining the historic 1979 peace treaty with Egypt.
But militant factions rejected the gesture, and the Israeli military said Gaza militants fired off 60 rockets after Kandil crossed into Gaza from Egypt, heavily guarded by Egyptian security personnel wearing flak jackets and carrying assault rifles.
Kandil was greeted by Gaza's Hamas prime minister, Ismail Haniyeh, who was making his first public appearance since Israel launched the offensive. The two visited wounded Palestinians at Shifa hospital in Gaza City, where medics had brought in the lifeless body of a 4-year-old boy.
Tears streaming from his eyes, Kandil claimed afterward that the boy was killed in an Israeli airstrike, and called for an end to the operation.
"What I saw today in the hospital, the wounded and the martyrs, the boy, the martyr Mohammad Yasser, whose blood is still on my hands and clothes, is something that we cannot keep silent about," he said.