British Foreign Secretary William Hague met in London with Mouaz al-Khatib, head of the new Syrian National Coalition for Opposition and Revolutionary Forces, but said that the U.K. would not yet join France in officially recognizing the opposition group as the representative of Syria's people.
Officials from the U.S., France, Germany, Qatar, Turkey and other nations were attending meetings in London with the new opposition group, aimed at determining how better to support opponents of Syrian President Bashar Assad and to stress the need for the opposition fighters to respect human rights.
"We cannot stand still, we cannot just say we will leave things as they are in Syria, because it is a gravely deteriorating situation," Hague told reporters. "How we respond has to be well judged, well thought through."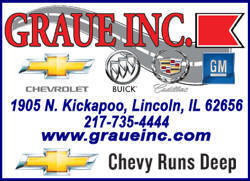 Though Britain has insisted so far that it will not supply weapons to Syria's rebels, Hague confirmed that its National Security Council had discussed whether a European Union arms embargo could be lifted. The issue is likely to be discussed at a meeting of European foreign ministers on Monday.
Since May 2011, the EU has imposed a ban on the export of weapons and equipment to Syria which could be used for "internal repression." In July, the 27-nation bloc asked members to stop and inspect any ships or aircraft bound for Syria that they suspect could be carrying arms.
France has already raised the possibility of sending "defensive weapons" to Syria's rebels -- though Russia, which has backed Assad's regime by vetoing action at the United Nations Security Council, has warned that such a move would violate international law.
"We must not militarize the conflict ... but it's obviously unacceptable that there are liberated zones and they're bombed" by Assad's regime, French Foreign Minister Laurent Fabius said Thursday in an interview with RTL radio.