At issue is the creation of new health insurance markets, where millions of middle-class households and small businesses will shop for private coverage. The so-called exchanges will open for business Jan. 1, 2014, and most of their customers will be eligible for government subsidies to help pay premiums. The exchanges will also steer low-income people into expanded Medicaid programs, if states choose to broaden their safety net coverage.
Thursday evening, the Obama administration responded to a request for more time from Republican governors by granting states a month's extension, until Dec. 14.
Ahead of the original deadline, a check by The Associated Press found that 21 states plus the District of Columbia, have already indicated they want to become involved, either by building and running their own exchanges or partnering with Washington. The 16 that want to build their own exchanges, plus the District of Columbia, face a Jan. 1 deadline for the federal government to approve their plans.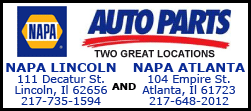 This group of 16 includes mainly Democratic-led states such as California and New York, but also some Republican-led ones such as Mississippi and New Mexico.
Five other states have signaled they want to partner with the federal government. Those states would handle consumer issues and oversight of health plans in the exchanges, while the feds do the heavy lifting by enrolling individuals for coverage and determining who's eligible for government assistance. Among these states are Arkansas and North Carolina.
The number of partnership states could grow significantly, since the Obama administration has given states until next February to decide on that option. As of Thursday, 16 states indicated that they were weighing their options and have not made a final decision.
Among those, Ohio and Tennessee were considering the partnership route. And in Florida, Republican Gov. Rick Scott is now saying he wants to find a way to work with the federal government after years of steadfastly opposing Obama's overhaul.
Finally, 13 states have indicated they will default to the federal government, allowing Washington to set up and run their exchanges. The health care law provided that the feds would run exchanges in states that were not ready or willing to do so. In this group are states whose Republican governors have staunchly opposed the law, including Texas, Louisiana and South Carolina.
Obama's election victory guaranteed the survival of his health care law, which is eventually expected to provide coverage to more than 30 million people through the exchanges and expanded Medicaid programs. It was the final hurdle, after the Supreme Court upheld a legal challenge from 26 states. In the aftermath of the election, some Republican state leaders say it's time to accept the law.
"I don't like it; I would not vote for it; I think it needs to be repealed. But it is the law," said Mississippi Insurance Commissioner Mike Chaney, after announcing that his state wants to set up its own exchange. "If you default to the federal government, you forever give the keys to the state's health insurance market to the federal government."