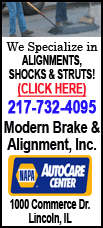 Witnesses described a harrowing scene Thursday afternoon as the Union Pacific locomotive bore down on the decorated flatbed truck as it tried to clear the rail crossing on its way to an honorary banquet.
The train was sounding its horn and people on the flatbed truck -- mostly wounded veterans and their spouses -- were scrambling to jump off before the collision around 4:40 p.m. in Midland, according to witnesses and Union Pacific spokesman Tom Lange.
A preliminary investigation indicates the crossing gate and lights were working, Lange said, though he didn't know if the train crew saw the float approaching.
Two people died at the scene, while two others died at Midland Memorial Hospital, City of Midland spokesman Ryan Stout said. Six people remained hospitalized Thursday night, including at least one in critical condition; the other 11 people injured have been treated and released, hospital officials said.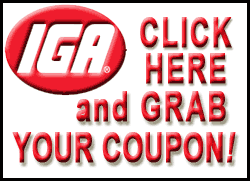 About two dozen veterans and their spouses had been sitting in chairs on the float, set up on the back of a flatbed tractor-trailer decorated with American flags and signs identifying each veteran. Many seemed to panic as the locomotive's horn sounded, said Patricia Howle, who was waiting in her car at a nearby traffic light as the train approached.
"I was on the phone, and I just started screaming," she told The Associated Press late Thursday night. "The truck was on the other side of the train, but I did see the panic on the faces of the people and saw some of them jump off."
The float was among two flatbed tractor-trailers carrying veterans and their spouses. Police said the first truck safely crossed the railroad tracks, but the second truck's trailer was still on the crossing as the train approached.
"The train honked its horn, but the 18-wheeler could not go anywhere because of the other one being right in front of it," said Daniel Quinonez, who was in traffic that had been stopped by sheriff's deputies to allow the parade to pass.
"It was a horrible accident to watch happen right in front of me. I just saw the people on the semi-truck's trailer panic, and many started to jump off the trailer. But it was too late for many of them because the train impacted the trailer so fast," he told the AP.
Several police vehicles remained at the crash scene late Thursday night. Flood lights illuminated the wreck as investigators in reflective vests and hard hats carefully took measurements of the site, which was cordoned off by yellow police tape.