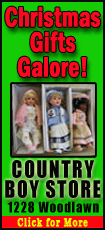 The country's political elite named Xi to the top party post on Thursday, and unexpectedly put him in charge of the military too, after a weeklong party congress and months of divisive bargaining.
The appointments give him broad authority, but not the luxury of time. After decades of juggernaut growth, China sits on the cusp of global pre-eminence as the second largest economy and newest power, but it also has urgent domestic troubles that could frustrate its rise.
Problems that have long festered -- from the sputtering economy to friction with the U.S. and territorial spats with Japan and other neighbors -- have worsened in recent months as the leadership focused on the power transfer. Impatience has grown among entrepreneurs, others in the new middle class and migrant workers -- all wired by social media and conditioned by two decades of rising living standards to expect better government, if not democracy.
All along, police have continued to harass and jail a lengthening list of political foes, dissidents, civil rights lawyers and labor activists.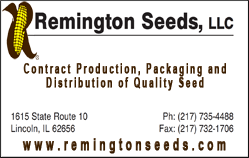 Two young Tibetans died Thursday after setting themselves ablaze in far west China, Radio Free Asia said, in the latest of dozens of suicide protests over Beijing's handling of its Tibetan regions.
In his first address to the nation, Xi, a 59-year-old son of a revolutionary hero, acknowledged the lengthy agenda for what should be the first of two five-year terms in office. He promised to deliver better social services while making sure China stands tall in the world and the party continues to rule.
"Our responsibility now is to rally and lead the entire party and the people of all ethnic groups in China in taking over the historic baton and in making continued efforts to achieve the great renewal of the Chinese nation," a confident Xi said in nationally televised remarks in the Great Hall of the People.
He later said "we are not complacent, and we will never rest on our laurels" in confronting challenges -- corruption chief among them.
By his side stood the six other newly appointed members of the Politburo Standing Committee: Li Keqiang, the presumptive premier and chief economic official; Vice Premier Zhang Dejiang; Shanghai party secretary Yu Zhengsheng; propaganda chief Liu Yunshan; Tianjin party secretary Zhang Gaoli; and Vice Premier Wang Qishan, once the leadership's top troubleshooter who will head the party's internal watchdog panel.
Xi gave no hint of new thinking to address the problems. The lack of specifics and the new leadership heavy with conservative technocrats deflated expectations for change in some quarters.
"We should be expecting more of the same, not some fundamental break from the past," said Dali Yang of the University of Chicago.
Fundamental for the leadership is to maintain the party's rule, he said. "They are not interested in introducing China's Gorbachev" -- the Soviet leader whose reforms hastened the end of the Soviet Union -- Yang said.
Many of the challenges Xi confronts are legacies of his predecessor, Hu Jintao. In addition to relinquishing his role as party chief, having reached the two-term maximum, Hu also stepped down from the party commission that oversees the military. The move is a break from the past in which exiting party leaders kept hold of the military portfolio for several years.

During Hu's 10 years in office, policies to open up China to trade and foreign investment begun by his predecessors gathered momentum, turning China into a manufacturing powerhouse and drawing tens of millions of rural migrants into cities. Easy credit fueled a building boom, the Beijing Olympics and the world's longest high-speed rail network. At the same time, Hu relied on an ever-larger security apparatus to suppress protests, even as demonstrations continued to rise.
"More and more citizens are beginning to awaken to their rights and they are constantly asking for political reform," said rights activist Hu Jia, who has previously been jailed for campaigning for AIDS patients and orphans. "The Communist Party does not have legitimacy. It is a party of dictatorship that uses violence to obtain political power. What we need now is for this country's people to have the right to choose who they are governed by."