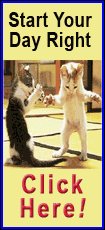 The proposal is much more liberal than what Uruguay's government initially proposed months ago, when President Jose Mujica said only the government would be allowed to sell pot.
The draft law would instead create a National Cannabis Institute with the power to license individuals and companies to produce and sell marijuana for recreational, medicinal or industrial uses. It would foster marijuana growing clubs to provide the weed to their members. And most significantly, it would allow anyone to grow a limited amount of marijuana in their own homes, and possess marijuana for their own consumption.
"The thrust is the same, to create state-controlled markets. This provides the legal framework," Colette Youngers, a drug policy expert at the Washington Office on Latin America who came to Montevideo to advise lawmakers and others drafting the proposal, told The Associated Press. "The main difference is that they have incorporated the idea of cultivation for personal use, and also the cannabis clubs, which was not in the initial proposal."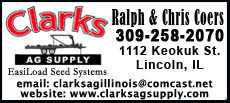 Uruguay still hopes to drive big-time drug dealers out of the marijuana business and enable pot smokers to buy their weed legally without having to feed the illegal and violent industry that provides addicts with harder drugs such as cocaine and its derivatives.
It also still wants to track pot consumption through a confidential database -- perhaps by giving people accounts and cards with magnetic stripes that would track purchases while concealing user's identities, she said.
The proposed law would allow anyone to grow up to possess up to 40 grams (nearly 1.5 ounces) of pot for their own consumption, and grow six pot plants in their own homes, producing up to 480 grams (a little more than a pound) of marijuana at a time. People could join clubs of up to 15 pot smokers who together could grow up to 90 plants and stockpile 7,200 grams (254 ounces, or nearly 16 pounds) a year. The identity of pot buyers would remain protected by law.
Aspects of the proposal are similar to the law voters just approved in the U.S. state of Colorado, which also enables individuals to grow six plants at a time for personal use. In contrast, Washington state's new law does not allow individuals to grow pot. But these states and Uruguay all represent a significant shift in public opinion about marijuana, said Youngers.
"The government is still investigating what is going to be the best way to implement this," Youngers said. "This is an experiment. No country has done this before. So they need to have a law that lays out the framework, but have the flexibility to adjust this as they implement it."