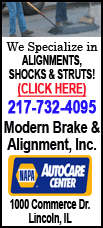 Today's highlight in history:
On Nov. 15, 1942, the naval Battle of Guadalcanal ended during World War II with a decisive U.S. victory over Japanese forces.
On this date:
In 1777, the Second Continental Congress approved the Articles of Confederation.
In 1806, explorer Zebulon Pike sighted the mountaintop now known as Pikes (cq) Peak in present-day Colorado.
In 1889, Brazil was proclaimed a republic as its emperor, Dom Pedro II, was overthrown.
In 1935, the Commonwealth of the Philippines was established as its new president, Manuel L. Quezon, took office.
In 1937, the House and Senate chambers of the U.S. Capitol were air-conditioned for the first time.
In 1939, President Franklin D. Roosevelt laid the cornerstone of the Jefferson Memorial in Washington, D.C.
In 1948, William Lyon Mackenzie King retired as prime minister of Canada after 21 years; he was succeeded by Louis St. Laurent.
In 1958, actor Tyrone Power, 44, died in Madrid, Spain, while filming "Solomon and Sheba." (Power's part was recast with Yul Brynner.)
In 1961, former Argentine President Juan Peron, living in exile in Spain, married his third wife, Isabel.
In 1966, the flight of Gemini 12 ended successfully as astronauts James A. Lovell and Edwin "Buzz" Aldrin Jr. splashed down safely in the Atlantic.
In 1969, a quarter of a million protesters staged a peaceful demonstration in Washington against the Vietnam War.
In 1979, the British government publicly identified Sir Anthony Blunt as the "fourth man" of a Soviet spy ring.
In 1982, funeral services were held in Moscow's Red Square for the late Soviet President Leonid I. Brezhnev.
In 1985, Britain and Ireland signed an accord giving Dublin an official consultative role in governing Northern Ireland.
In 1987, 28 of 82 people aboard a Continental Airlines DC-9, including the pilot and co-pilot, were killed when the jetliner crashed seconds after taking off from Denver's Stapleton International Airport.
In 2001, President George W. Bush and Russian President Vladimir Putin failed to resolve their dispute over U.S. missile shield plans but pledged to fight terrorism and deepen U.S.-Russian ties as their summit, which began at the White House before shifting to Bush's Texas ranch, came to a close.
Ten years ago: Palestinian militants raked Israeli troops and settlers with gunfire in a West Bank ambush, killing 12 Israelis in Hebron. Hu Jintao (hoo jin-tow) replaced Jiang Zemin (jahng zuh-MEEN') as China's Communist Party leader.