Today's highlight in history:
On Nov. 16, 1946, the United Nations Educational, Scientific and Cultural Organization, known as UNESCO, was founded at the conclusion of a conference in London.
On this date:
In 1776, British troops captured Fort Washington in New York during the American Revolution.
In 1885, Canadian rebel leader Louis Riel was executed for high treason.
In 1907, Oklahoma became the 46th state of the union.
In 1917, Georges Clemenceau again became prime minister of France.
In 1933, the United States and the Soviet Union established diplomatic relations.
In 1959, the Rodgers and Hammerstein musical "The Sound of Music" opened on Broadway.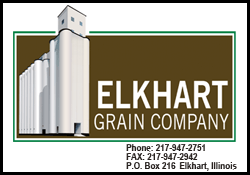 In 1960, Academy Award-winning actor Clark Gable died in Los Angeles at age 59.
In 1961, House Speaker Samuel T. Rayburn, 79, died at his home in Bonham, Texas, having served as speaker since 1940 except for two terms as minority leader of the Democrats.
In 1966, Dr. Samuel H. Sheppard was acquitted in his second trial of murdering his pregnant wife, Marilyn, in 1954.
In 1973, Skylab 4, carrying a crew of three astronauts, was launched from Cape Canaveral on an 84-day mission.
In 1982, an agreement was announced in the 57th day of a strike by National Football League players.
In 1997, China's most prominent pro-democracy campaigner, Wei Jingsheng (way jeeng-shuhng), arrived in the United States after being released following nearly 18 years of imprisonment in his country.
Ten years ago: In an open letter to the Iraqi Parliament, President Saddam Hussein said he had no choice but to accept a tough, new U.N. weapons inspection resolution because the United States and Israel had shown their "claws and teeth" and declared unilateral war on the Iraqi people.