"It just seems like when you come here, based on the geographical location, that the team is always catching us," Allen said. "You come out from the East Coast to the West Coast. You never play this game first, you play this on the back-to-back night. You lose an hour and you come in late, so this game always gets you. And this was a setup game for us. But we just managed it from the beginning. We didn't let ourselves get behind."
Allen, who had the go-ahead four-point play with 6.7 seconds left in a 119-116 win over Denver in Miami on Nov. 3, sank a 3-pointer just before halftime that gave the Heat a 54-42 lead at the break.
The Heat went up 70-51 on back-to-back 3s by Mike Miller and Battier and still led 79-66 heading into the fourth quarter, when the Nuggets cut the Heat's lead to one point on a couple of occasions -- but kept blowing chances to go ahead.
JaVale McGee had 18 points, including a hook shot after getting the inbounds with just 0.4 seconds left on the shot clock that made it 79-74, and the Nuggets chipped away until Andre Miller's three-point play pulled Denver to 85-84.
That's when Lawson had a breakaway as the crowd cheered what it thought was Denver's first lead of the night.
After missing two free throws, Faried made two, pulling Denver to 92-89. Andre Iguodala's two foul shots at 1:37 made it a one-point game again.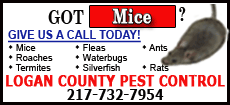 Allen missed a 3, but Danilo Gallinari rushed a long-range 3-pointer with about 15 seconds left on the shot clock that missed the basket by several feet.
"At that moment we were wearing them out a little bit, the momentum was on our side, keep attacking, that would be my choice," Nuggets coach George Karl said. "The hustle, the energy was on our side, so don't go out of character. That was somewhat out of personality. We don't pull quick 3s."
James fed Norris Cole, who made the Nuggets pay for Gallinari's gaffe with a 3-pointer at the other end for a 95-91 lead.
Gallinari then mistakenly let the ball go out of bounds at midcourt, giving possession back to Miami, and James sank two free throws with 23 seconds left to ice it.
NOTES: Wade was held out because of a sprained left foot a night after scoring just six points -- well below his 18.4-point average -- in Miami's 107-100 loss to the Clippers. Heat coach Erik Spoelstra said the move was cautionary, emphasizing, "It's not anything major. He has a bunch of little, minor, nagging injuries, so we'll continue to take it day by day." ... Faried's previous best was 17 rebounds.