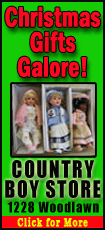 Although D'Antoni's surgically replaced knee is slowing him down a bit, he couldn't wait any longer to get the Lakers rolling.
D'Antoni formally took over the Lakers on Thursday, four days after the slow-starting club hired him to replace Mike Brown. The former Knicks and Suns coach is still on crutches and pain medication after surgery earlier this month, but thinks he'll soon be back to normal while he attempts to transform the Lakers into his vision of an up-tempo, high-scoring team.
"I'm really happy to be here -- excited," D'Antoni said. "(We're) starting to put stuff in now. Might take a little bit, but ... we're built to win this year. This is not a five-year project. We have a window, and we're going to try to get through it."
Lakers general manager Mitch Kupchak welcomed D'Antoni after practice at a news conference packed with dozens of media members. Given his limited mobility, D'Antoni isn't likely to make his sideline debut until Sunday night against Houston, with interim coach Bernie Bickerstaff probably manning the bench again Friday night against Phoenix.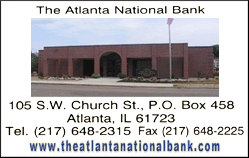 "This is a great city to have an up-tempo, exciting game that has a legitimate shot to win a championship," D'Antoni said. "I can't ask for anything more."
D'Antoni's affable charm immediately worked on the Lakers, who praised their new coach's demeanor during their first few hours together. The coach acknowledged few qualms about taking over the star-studded roster that got off to a 1-4 start to the season, speaking instead of the limitless possibilities of the Lakers' talent within his creative style of coaching.
D'Antoni said he rooted for Jerry West's Lakers while growing up in 1960s West Virginia, and he won't have any problem transferring his allegiances after trying to beat L.A. for so many years in Phoenix. The coach also realizes his up-tempo style of play will mesh nicely with the Lakers' heritage under Magic Johnson -- who has already criticized D'Antoni's hire.
"We would love to be able to play Showtime-type basketball," D'Antoni said. "Now, they might have done it the best that you can do it. We would like to get some place close to that. I think that would be awesome."
Los Angeles has gone 2-1 under Bickerstaff since Brown's firing, and the veteran coach was in practice Thursday along with Brown's entire staff. They finished their workout with a huddle around D'Antoni, followed by a one-word cheer: "Championship!"
D'Antoni isn't likely to have much trouble meshing with Steve Nash and Kobe Bryant. Nash became a two-time NBA MVP running D'Antoni's offense in Phoenix, while Bryant has played for D'Antoni on the U.S. national team. The coach also recalls the 12-year-old Bryant hanging out at his games in the Italian league.
"He can come over and cuss me out in Italian, and you guys might not even know it," D'Antoni said.