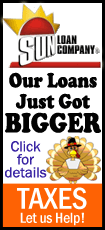 Griffin had 20 points and 14 rebounds and Paul had 16 points and 10 assists to lead five players in double figures in the Clippers' fourth straight win. Jamal Crawford added 22 points off the bench.
LeBron James scored 30 points for the defending NBA champions, who lost their fifth in a row against the Clippers in Los Angeles. Ray Allen added 14 points, including four 3-pointers, as the Heat dropped to 2-2 on their current six-game trip.
Dwyane Wade was held to six points -- well below his 18.4 average -- playing with a sprained left foot that kept him out of the morning shootaround.
The Clippers were clinging to a 72-70 lead in the third quarter when Paul switched from distributor to scorer, running off 13 straight points and extending their lead to 85-74 going into the fourth. The Clippers hit five 3-pointers in building the game's first double-digit lead after neither team led by more than six points in the first half.
Wade was called for a technical after tangling with Ryan Hollins and then he missed a jumper over Hollins on Miami's last shot of the third.
The Clippers' roll continued into the fourth, with Eric Bledsoe scoring their first eight points for a 93-76 lead. Griffin and Paul were on the bench, giving the second unit its chance to dominate the offense. Bledsoe finished with 12 points and Caron Butler had 15.