"It was a bigger crowd, and I love playing in front of a lot of people, so I just decided to go out there and play," Cobb said. "If I can get the first one to go in, I'm going to shoot another one, and I kept it going. I didn't feel like I would miss as long as I got a clean look."
The good looks finally ended in the second half, when the Jayhawks clamped down. They managed a 27-4 run over more than 12 minutes to rally from a 36-28 deficit.
"He threw in some stuff, and they threw in three or four with under 5 on the shot clock that were hard shots," said Kansas coach Bill Self, who burned just about all his first-half timeouts trying to slow Cobb. "That was the best we played the second half, because that's a good team."
Freshman guard Ben McLemore had 25 points and eight rebounds, Elijah Johnson added 18 points and Jeff Withey finished with 11 points and 10 rebounds for the Jayhawks (2-1), who were coming off a loss Tuesday night to Michigan State.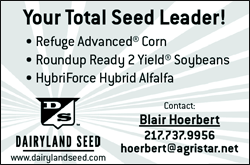 Withey began their second-half comeback Tuesday night with a basket inside, Johnson ripped a 3-pointer and McLemore slammed down the first of back-to-back highlight-reel dunks. Kansas merely had to go through the motions down the stretch to wrap up the win.
"The first half just for all of us wasn't too good," Withey said. "We came out really flat. In the second half, coach challenged the seniors to step up, bring more energy."
Kansas managed to extend the nation's third-longest home-court winning streak to 25 games despite having more turnovers (9) than field goals (8) in the waning minutes of the first half.
That's when things were still tenuous for the Jayhawks.
And when Cobb couldn't miss.
The freshman guard made his first 3-pointer in the opening minutes, and then after a miss, connected on five straight to finish off the half. Two of them came on consecutive possessions just before the break that helped lift Chattanooga (1-1) to a 36-28 lead.
It was the Jayhawks' largest deficit at home to a nonconference opponent since 2005.