Bryn Renner threw two touchdown passes in the fourth quarter after a goal-line stand preserved the Tar Heels' lead and North Carolina ended Virginia's postseason hopes with a 37-13 victory on a cold Thursday night at Scott Stadium.
"I told the team ... we can make these the best two weeks, or the worst two weeks," defensive lineman Sylvester Williams said of the final games in a season where the Tar Heels are ineligible for the postseason because of NCAA sanctions.
"Don't let Georgia Tech best us twice," Williams said he told his defensive teammates, referring to last week's 68-50 home loss to the Yellow Jackets on homecoming. "We never lost pride because at the end of the day, when you're a good football team, you've got to build off the losses. Sixty-eight points? That was embarrassing, but we built off of it."
The game looked as if it might become a classic in the oldest rivalry in the South, then turned quickly.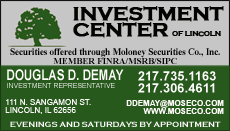 The Tar Heels (7-4, 4-3 Atlantic Coast Conference) stopped Kevin Parks for a 2-yard loss on fourth-and-goal from the 1, then drove 97 yards to Renner's 23-yard pass to a wide-open Giovani Bernard over the middle for the touchdown.
A 5-yard completion to Erik Highsmith on fourth-and-2 came on the play just before the touchdown pass, and after Virginia (4-7, 2-5) was forced to punt on the ensuing possession, Renner's 20-yard TD pass to Highsmith finished it.
The Cavaliers had won two in a row after a six-game slide and were hoping to win two more to qualify for a bowl game. They shut down Bernard, the ACC's runaway rushing leader, but were picked apart by Renner's precise passing.
"People really don't notice how well he plays sometimes, and he did a great job tonight," Bernard said of his QB.
Renner finished 29 for 36 for 315 yards and three touchdowns. His favorite target on the night was freshman Quinshad Davis, who caught 16 passes -- tying the ACC record -- for 178 yards.
"They play a lot of soft man and they gave us the opportunity to get the ball the edge," Davis said. He caught several passes near the line of scrimmage, then used a fake or a block to turn the plays into sizeable gains.
But the defense was the Tar Heels' wild card coming in, and responded, even in a short week.
"I guess we answered the question of whether those guys can bounce back or not," coach Larry Fedora said.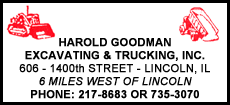 Trailing 20-13, the Cavaliers drove to a first-and-goal at the Tar Heels 8. A draw play by Michael Rocco gained 5 on first down, and runs by Perry Jones and Kevin Parks gained a yard each. Virginia went for the tie, and Parks was stuffed.
"They were hurt by what happened last week," Fedora said, "and they have a lot of pride."