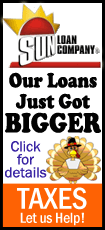 Johnny Manziel could also have been Johnny Baseball, maybe Johnny Golf. After all, his high school coach, Mark Smith, says "he could have been anything he wanted to be."
Well, at the moment, the dynamic quarterback for No. 9 Texas A&M is the toast of college football after leading his team to a road upset of then-No. 1 Alabama, the defending national champion that many expected to make another trip to the BCS title game.
All Manziel has done this season is pass for 2,780 yards and 18 touchdowns and run for 1,014 yards and 15 more scores. His team is 8-2 in its first SEC season and, oh yes, Manziel is a freshman -- just the second in Bowl Subdivision history with 1,000 yards rushing and 2,000 passing in a season, and he's got all that even before Saturday's game against Sam Houston State.
It's been quite a whirlwind few months for the 19-year-old Manziel, who had to compete for the job in camp and wasn't named Texas A&M's starter until Aug. 15.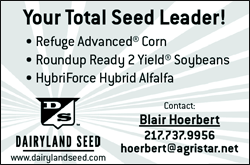 His work at A&M is reminiscent of his performance at Kerrville Tivy high school. As a senior there, he threw for 3,609 yards and 45 touchdowns, and added 30 more touchdowns on 1,674 yards rushing.
"It's like watching him back in high school, to be quite honest with you," Smith said, calling Manziel a once-in-a-lifetime player. "The things he's doing, they don't amaze me. Maybe a little surprising it's happening this fast against the SEC competition, but it's some of the same things I've seen from him in his high school years."
Smith and Texas A&M coach Kevin Sumlin both say that one of the best things about Manziel is that he's unflappable. A perfect example of his poise came in the first quarter Saturday against Alabama. Manziel nearly fumbled the ball behind the line and the defense was all over him. He evaded the pressure and found Ryan Swope uncovered in the back of the end zone with a 10-yard touchdown pass.
"He's always in control," Smith said. "He doesn't panic and he doesn't get frustrated. He just continues to play."
Sumlin recruited Manziel while he was the coach at Houston, sending current A&M offensive coordinator Kliff Kingsbury out to watch him play. When Kingsbury, a former standout QB at Texas Tech, brought Sumlin video of the game, he wondered why he even bothered.
"I saw the video and it was just a highlight tape," Sumlin said. "I didn't have to watch very much of it. There's a couple of guys that when coaches come back and say, 'Coach, you need to see this, can we offer this guy?' You watch a few plays and ask, 'Why did you even show that to me? Why didn't we offer the guy when you were there?'"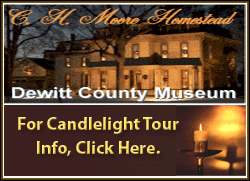 Manziel passed on Houston and several other schools and verbally committed to Oregon. He'd always loved the school and was a big fan of coach Chip Kelly. But as Manziel thought more about playing there, he realized he couldn't be more than 2,000 miles away from his family, Smith said.
Smith helped him navigate that situation, and was impressed by the way he handled it. Manziel agonized over the decision to sign with A&M instead of Oregon, and Smith sat with him when he called Kelly to break the news.
"In the end, the young man made a decision on the things that he valued most and that was his family," Smith said. "That says more about him than any play he could ever make on the football field."
Sumlin doesn't allow Manziel to speak with the media because he's a freshman. It's a decision that certainly protects him, but also has left his work on the field to do the talking.
And according to those who know him best, he likes that just fine.
"He's kind of taken aback by all the attention," said Smith, who talked with Manziel the day after the win over Alabama. "He just wants to be a football player. He wants to be another guy."