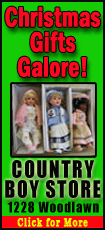 Without looking at names, it'd be easy to think those are leftover lists from last season, before Robert Griffin III won the Heisman Trophy and left early for the NFL.
Nope, those are the latest statistics.
While Nick Florence has never tried to be like RG3 -- "I'm not 6-3, 6-4, and I don't run a 4.3," the 6-foot-1 senior said -- his numbers this season are very comparable to what Griffin did with the Bears.
"He's been masterful quite honestly, and not surprisingly to us because of his personality and his demeanor and his mindset," coach Art Briles said. "We didn't ask him to be Robert, because nobody can be. What we asked him to do was just take his drive and his talents and fit it into our system."
Through nine games, Florence has more yards passing (3,191 to 3,093), one more rushing touchdown (six to five) and has been sacked five times less than Griffin at the same point last season. The wins just haven't come as frequently for the Bears (4-5, 1-5 Big 12), who are still trying to get bowl-eligible.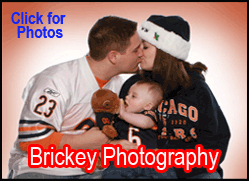 They play Saturday night at home game against second-ranked Kansas State (10-0, 7-0), the No. 1 team in the BCS standings. It is a matchup of the quarterback who replaced the Heisman Trophy winner against Wildcats quarterback Collin Klein, this year's Heisman front-runner.
Griffin, the Washington Redskins rookie starter, said he's proud that Florence is having his chance this season as Baylor's quarterback.
"He's put in a lot of hours. He was there just as long as I was, so it's good to see that," Griffin said. "They've got K-State coming up, so it'll be interesting. I look forward to seeing him go and be successful."
While Baylor has certainly made some changes in an offense that lost Griffin, along with the leading rusher and leading receiver from a 10-win team that sent five offensive players into the NFL draft, the basis of Briles' system stayed intact.
"It's little things here and there that we've changed and morphed," said Florence, who averages 395 total yards per game. "It's not drastic, there's all these little things that make other things better now. ... We still do a lot of the same stuff, but it's just adding different wrinkles and shades to it."
Florence started seven games as a true freshman in 2009 after Griffin sustained a season-ending knee injury.
The original plan was for Florence to redshirt last season and have two years of eligibility left. But when Griffin had concussion-like symptoms against Texas Tech, Florence threw for 151 yards and two touchdowns after halftime as the Bears won that game.