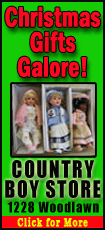 Inside the report, Forgy included several pie charts showing the conditions of the streets in the city and said that street repairs and reconstruction projects would be prioritized in the five-year plan according to their rating.
The system for rating city streets was based on the PASER program developed by the University of Wisconsin and used by many municipalities in determining the condition of their streets. "PASER" represents pavement surface evaluation and rating.
Forgy said the PASER had been modified slightly by Prairie Engineers to include an additional grading point: ridability. He explained the firm wanted to take into account how smooth the road was and how easy it was to traverse the street comfortably.
For the rating system, the streets of Lincoln were divided into three types: minor arterial, collector and local urban.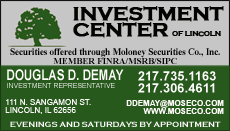 Minor arterial streets are those such as Fifth Street west of Lincoln Parkway, Broadway, and Union between Fifth and Woodlawn. They are classified as such because they are primary thruways for the city and experience higher volumes of traffic.
One street that is not included in this is Woodlawn/Keokuk because that is considered a state route and maintained by the Illinois Department of Transportation. Other streets that are not included are Fifth Street east of Lincoln Parkway and Kickapoo north of Keokuk for the same reason. Forgy also noted these types of roads are generally traversed at slightly higher speeds than other city streets.
Collector streets are streets that do experience traffic volume but at lower rates than the arterials. They are also traversed at lower rates of speed. Examples of collector streets include College Street north of Woodlawn, Pulaski Street and Logan north of Keokuk.
Local urban streets are basically all other city streets. These are generally the streets inside the city where traffic speeds and volumes are considerably lower than the other two classifications. Examples of local urban streets are Pekin, Tremont, Delavan, Wyatt Avenue, all the numbered streets in the city and many more. By far the majority of the streets in the city of Lincoln fall under this classification.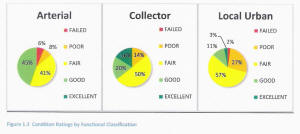 Forgy presented pie charts showing how each class of street rated. Prairie Engineers found that for the arterial streets, 6 percent of the total failed to make a "passing" grade. In other words these streets are in dire need of repair or reconstruction. Eight percent were rated poor, 45 percent good, and none rated excellent.
In contrast, 16 percent of the collector streets were rated excellent and none made a failing grade.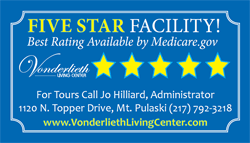 Of all the local urban streets, 57 percent were rated as fair, which means they are deteriorating but are not necessarily going to be a priority for repair or reconstruction. In addition, 27 percent rated as poor and 2 percent failed. Only 3 percent of the local urban roads were considered to be in excellent condition.
Forgy also offered a summary statement of the overall condition of all the city streets regardless of their classification. In that summary 2 percent failed, 24 percent were in poor condition, 55 percent in fair, 14 percent in good and 5 percent in excellent condition.
The report also offered a grade for the streets according to their construction. Not surprisingly, brick streets in the city of Lincoln did poorly on their grades. Forgy reported that not any of the brick streets were in excellent or even good condition. Ten percent scored a fail, 64 percent were rated poor, and only 26 percent received a rating of fair.
Streets with a bituminous or asphalt surface rated a little better, with 60 percent in fair condition and 14 percent in good condition.
Concrete surfaces won out, with 43 percent receiving an excellent rating and only 3 percent scoring a fail.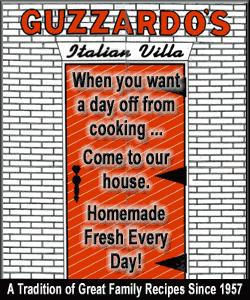 During discussion, Tom O'Donohue questioned a designation for Kickapoo Street. According to the maps Forgy had provided, Kickapoo is under state jurisdiction from the downtown area all the way north to the 55 loop. O'Donohue said he didn't believe the state maintained the street south of Keokuk. Forgy said he would look into that and make a correction to the map if it was needed. He also noted there was some question on Feldman Drive. He said according to IDOT, that street is under their jurisdiction. He said he was also going to investigate that further.
Jonie Tibbs noted on the city map the section of Pulaski Street that had received a good condition rating. She said that street was concrete and had been done in 1991. She wondered what method of resurfacing was the most expensive.
Forgy said using brick was obviously the most expensive. He said that recently the cost of using concrete is close to the cost of using bituminous, but still a little higher. However, the life span of concrete is much longer, which makes it an economical choice for the long term. Forgy also noted that as an engineer, he likes the choice of concrete for reconstruction projects for those reasons.
Tibbs also asked about curb and guttering, noting parts of town where such does not exist. She asked if in the five-year plan, curb and guttering would automatically be added to reconstruction projects. Forgy said not necessarily. The ratings for the streets did not take into consideration curb and guttering, nor was any rating given to sidewalk condition or the lack of sidewalks. Forgy said those are things that will be considered in the project plans.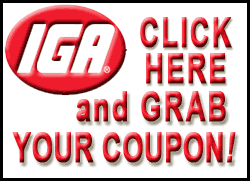 As far as automatically adding curb and guttering where there is none now, Forgy said that would depend on the existing drainage. If there are no storm sewers and there are ditches and natural waterways that do work, curb and guttering may not be used.
On the other hand, acknowledging a specific example Tibbs had given where flooding was an issue, he said it could be determined that part of the reconstruction of a street would include adding storm sewers and curb and guttering.
Forgy also said he would encourage the aldermen to share with him concerns they get from their constituents. There is very little history on record for what has been done in the past on the city streets. Forgy said because they are not aware of issues or complaints, there may be areas of the city that need attention, but aldermen don't necessarily know about it.
Mayor Keith Snyder asked him how soon he needed feedback from the community, and Forgy said the quicker the better. With the street ratings now completed, Prairie Engineers has begun moving forward with the development of a five-year plan. The firm is prioritizing major projects according to the ratings and any other input they receive.
Forgy also told the council that the information gathered in the ratings study will be incorporated into the local GIS database, where it will become public information.
Also during the conversations, Forgy said the ratings had been done with no politics involved. There had been no influences to rate one street as better or worse based on opinion.
As the conversations came to an end, Snyder commented that it was good to have an objective analysis of the city streets as a basis for moving forward on future projects.
[By NILA SMITH]
Past related articles