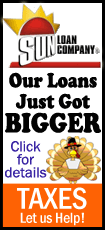 The Pension Benefit Guaranty Corp. said Friday that its deficit grew to $34 billion for the budget year that ended Sept. 30. That compares with a $26 billion shortfall in the previous year.
Pension obligations grew by $12 billion to $119 billion last year. Assets used to cover those obligations increased by only $4 billion to $85 billion.
The agency has now run deficits for 10 straight years. The gap has grown wider in recent years because the weak economy has triggered more corporate bankruptcies and failed pension plans.
If the trend continues, the agency could struggle to pay benefits without an infusion of taxpayer funds.
Agency Director Josh Gotbaum said continued deficits "will ultimately threaten" the PBGC's ability to pay pension benefits to retired workers.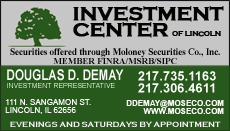 "There's no imminent threat that we're going to stop cutting checks," Gotbaum said during a conference call with reporters. However, he said, Congress must act "long before 10 years from now" to increase the insurance premiums that companies pay to the agency.
The Obama administration has proposed raising the premiums and tailoring them to the size of companies and their level of financial risk. Under the plan, bigger companies and those at greater risk of failing would pay larger premiums. The fees haven't been raised in six years.
Companies whose pension plans failed in the latest year, with the agency taking them over, included Friendly Ice Cream Corp., law firm Dewey & LeBoeuf and Olan Mills. Inc.
The PBGC joined with unions at American Airlines earlier this year to oppose the company's plan to terminate its pension plans. The move would have dumped billions of dollars of new obligations on the agency. American ended up freezing pensions for most workers instead of terminating them.
The American Benefits Council, which represents businesses, called the $34 billion deficit figure misleading and said it was based on faulty math.